Delete- Residents and Visitors
Garrawarra Centre is an accredited Residential Aged Care Facility and has a capacity of 120 Dementia Specific beds.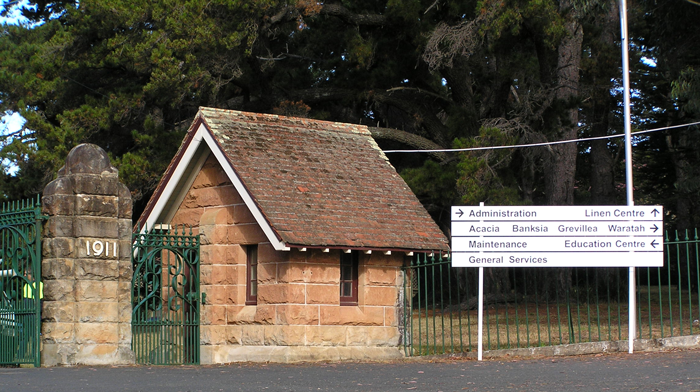 Located in Waterfall, approximately 43 kilometres south of Sydney and 44 kilometres north of Wollongong, in a natural bush setting, the Centre is one of the few purpose-built, dementia specific facilities in New South Wales.
Person Centred high level care is provided for people with a primary diagnosis of Dementia who exhibit challenging behaviours and cannot be accommodated in a main stream nursing home, and require a safe and secure environment. Residents may remain with us on either a permanent or respite basis.
Our teams complete specialist dementia training, equipping them with strategies to enhance quality of life. This training teaches them to put the resident first. We refer to this as person-centred care and it ensures that the resident is treated as an individual. 
Information about Garrawarra Centre
https://www.myagedcare.gov.au/
Directions to Garrawarra Centre
Visitors Site Map
Information Privacy
Garrawarra centre is committed to protecting and maintaining the privacy of personal resident information. We are bound by the Privacy and Personal Information Protection Act (1998) and the Health Records and Information Privacy Act (2002). You can expect that your details are treated confidentially, in the interests of ongoing treatment; we may forward your details to your local doctor, or local hospital. An "information Privacy Leaflet for Patients: is available on request from staff. If you have any particular concerns regarding the treatment of your personal and health information, please discuss this with your clinician. 
While you are here
Handbook for Person Responsible, Resident and Carers
Carer Support
Fact Sheet for Carers
Charter of Care recipients Rights and  Responsibilities
Fees in Aged Care
Fees and Charges. Independent financial advice is recommended in relation to fee payments and options that accurately reflect your situation. Your financial situation is assessed independently by Centrelink. If you are planning for admission to an aged care facility, it is recommended that you approach Centrelink to conduct the Asset and Income assessment.