Silver Level Improvement Training
Silver level training is a 6 month program designed to develop your improvement knowledge and skills.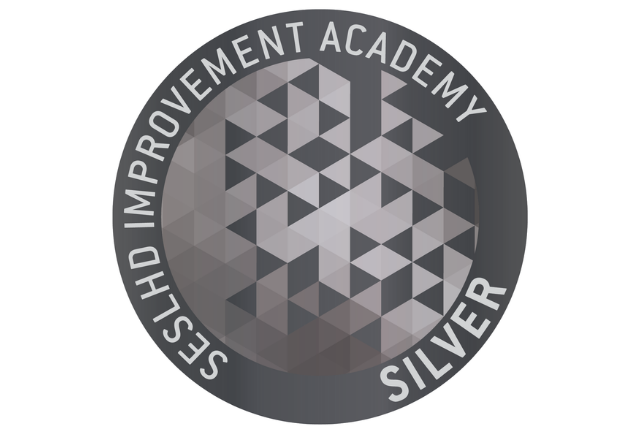 Completion of this program will empower you to test ideas in your workplace. The course will build your capacity in the application of the Science of Improvement to your current role.
You will be required to undertake a small improvement project as part of the Silver Level Training program which may be completed individually or as part of a group. To make the program meaningful to you, your project and application of the methods to your work are central to the program. Each participant must have an improvement project, new or already underway, that can be completed within 6 months. 
Who is the course for?
Silver Level Training is designed for staff who lead improvement projects and/or team within SESLHD. This course will help staff to apply quality improvement principles to support improvement in the workplace.
How to access the course
Silver Level Training is now available to all staff within SESLHD. In 2019 we have three waves of Silver Level Training:
Wave 8: all SESLHD staff, commencing in February 2019
Wave 9: SESLHD mental health staff, commencing in January 2019
Wave 10: SESLHD mental health staff, commencing in July 2019
For more information contact the Improvement Team on 95407510 or SESLHD-SII@health.nsw.gov.au or your Mental Health Improvement Advisor's (sonya.bubnij@health.nsw.gov.au or marcia.pankhurst@health.nsw.gov.au). 
You can apply for 2019 waves of Silver Level Training via My Health Learning, course code DEV1375.
Previous participant experience
"It blew me away to meet so many inspired colleagues on the program out there making tiny waves of change"
"At the end of the day, it's about making things better for patients"
"I'm much more able to influence things through my communication"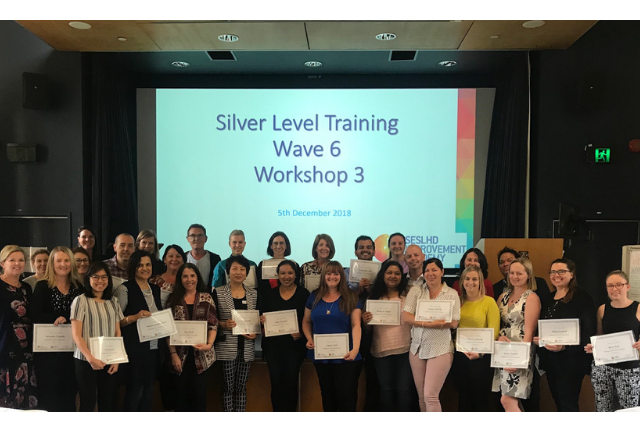 Participant story:
Susie Corby, Cardiology CNC Sutherland Hospital
Silver Level Training was well structured and reinforced a lot of the Improvement Science covered in my previous SESLHD Clinical Leadership Program. I also received such great support from the Improvement Team and my coach. 
My main learning from the program is that simple staff engagement and data gathering techniques can be very effective.
During the training I was supported to complete an improvement project that looked at how my ward could better apply international recommendations that orthostatic blood pressure measured (OBP) be routine for all patients admitted with syncope. Project outcomes include a better understanding of some of the local barriers to routine OBP measures and increased rates of nurses initiating OBP in this patient group. 
I believe the success of the project was due to my great project team and the openness of the ward nurses to the project. It also helped that I chose a good sized project to tackle in the training that still enabled me to try to make a real difference to patients. SLT also encouraged me to plan how to sustain our project gains. Strategies include a ward poster, information about OBP added to ward orientation and ongoing staff education. In the longer term we plan to collaborate with cardiologist to design some related local guidelines.