Kayln Bents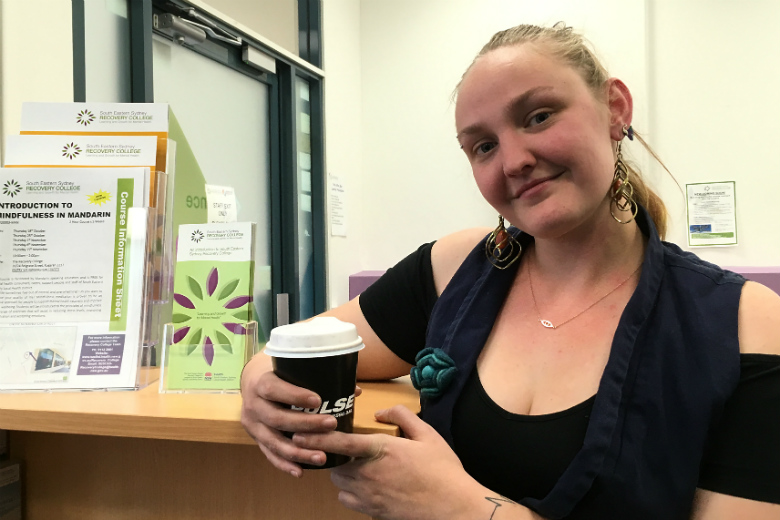 Peer Educator and Consumer Advocate
Recovery College, Kogarah
"I have a history of being a health consumer.  After completing community support at the Sutherland Hospital, they gave me a Recovery College course guide. That's when I became a student. Since then, I've been very involved with the Recovery College, in admin, as a peer educator and peer learning advisor and co-writing courses.  I also have been given the opportunity to sit on and co-chair the local and district-level Consumer Advisory Committees. 
All Recovery College courses are written and facilitated by one clinical educator and one peer. Most recently I've helped write a drug and alcohol course called Linking to a GP. It's talking about how to find a good GP, how to be empowered and how a GP can glue your support network together.
The Recovery College has expanded my opportunities and knowledge. They have given me so much.  I came to them not being able to leave bed and now I'm doing a double degree in politics and journalism." 
For more information on the Recovery College and their latest courses click here.