Recovery & Wellbeing College
Recovery describes a personal journey people experiencing mental distress undertake to rebuild and live a meaningful life. The Recovery College provides education that promotes healing, wellbeing and recovery. We aim for people to become experts in their recovery, emotional wellbeing and achieve their goals and aspirations.
All Recovery College courses are co-written and co-facilitated by Recovery and Wellbeing Educators.  At least one educator is a person with a lived experience of mental health and or drug and alcohol concerns and the other a health care clinician.
Whether you experience mental distress, use drug and alcohol services or both, support someone who does or work with South Eastern Sydney Local Health District, we offer you the opportunity to learn about recovery, wellbeing and inspire people to lead hopeful and meaningful lives.  All the courses are friendly and welcoming and we provide tailored student support if needed.
The South Eastern Sydney Recovery College is currently free of charge and open to:
People 18 years of age and over who have a mental health concern and live in the South Eastern Sydney Local Health District catchment
Until June 2020 we will be extending our eligibility to include people 18 years of age and over who reside in the SESLHD catchment or are SESLHD drug and alcohol service users. (Project funded by: Central & Eastern Primary Health Network)
Their families, carers and support people.
Staff, students and volunteers of the South Eastern Sydney Local Health District.
Staff of the Recovery College partner organisations.

For any mental distress, please call the NSW Mental Health Line on 1800 011 511. If life is at risk, please call Triple Zero (000) to receive immediate help.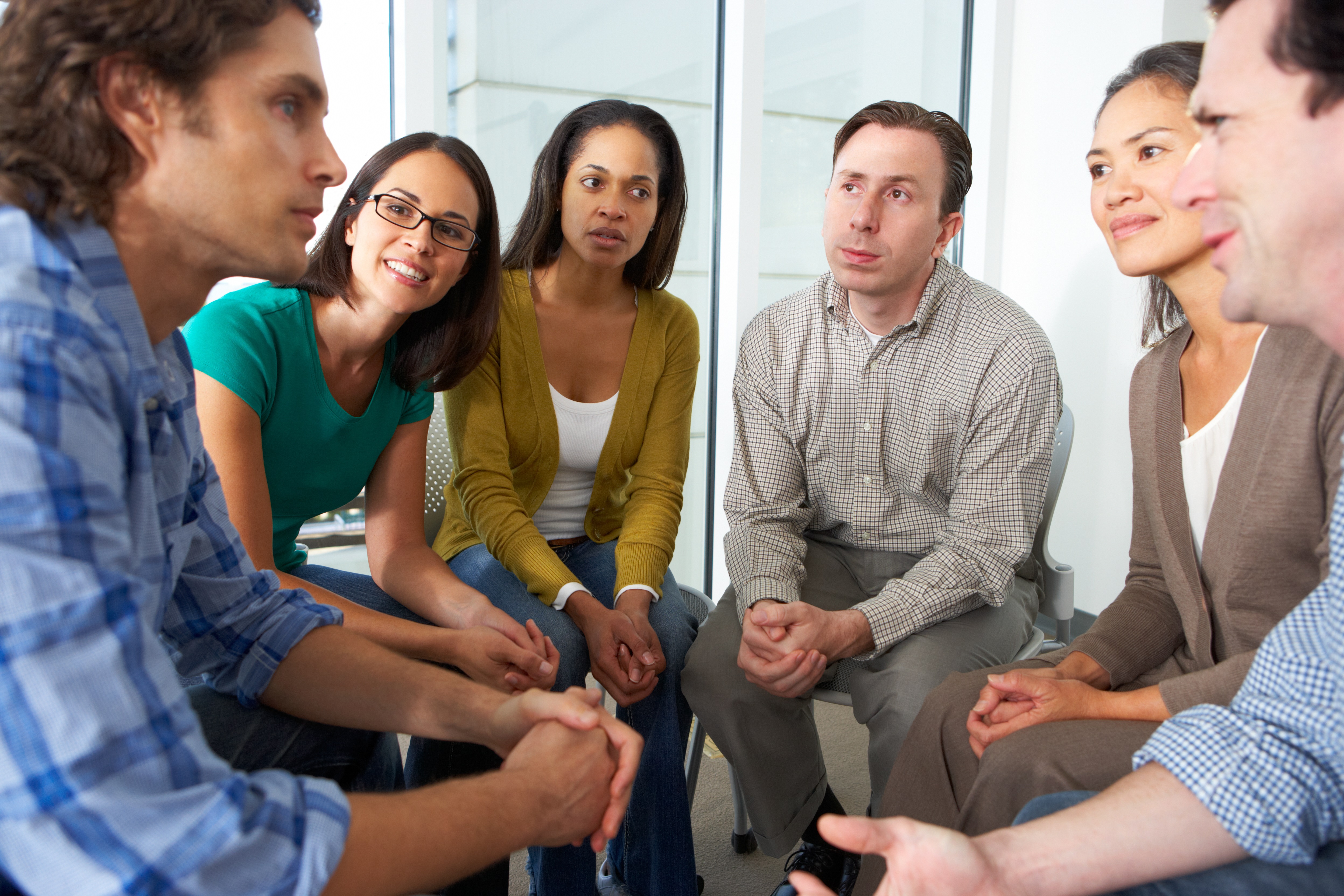 Student Information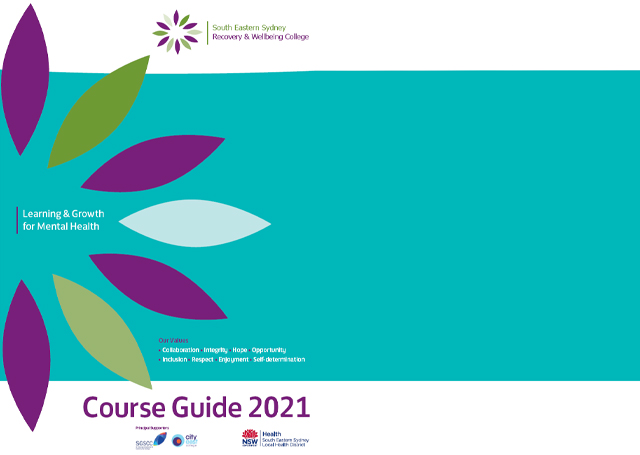 Current Course Guide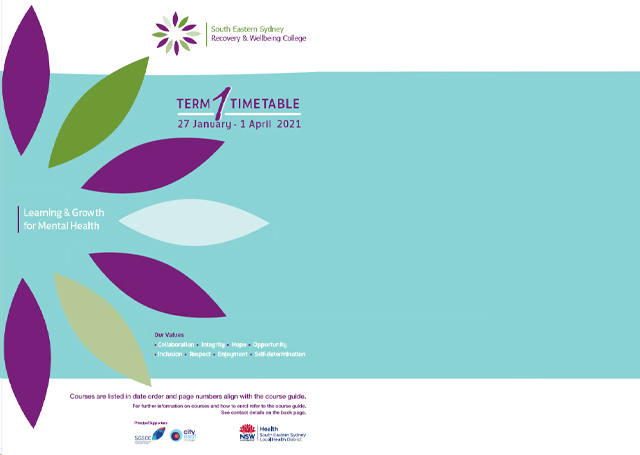 Term 1 Timetable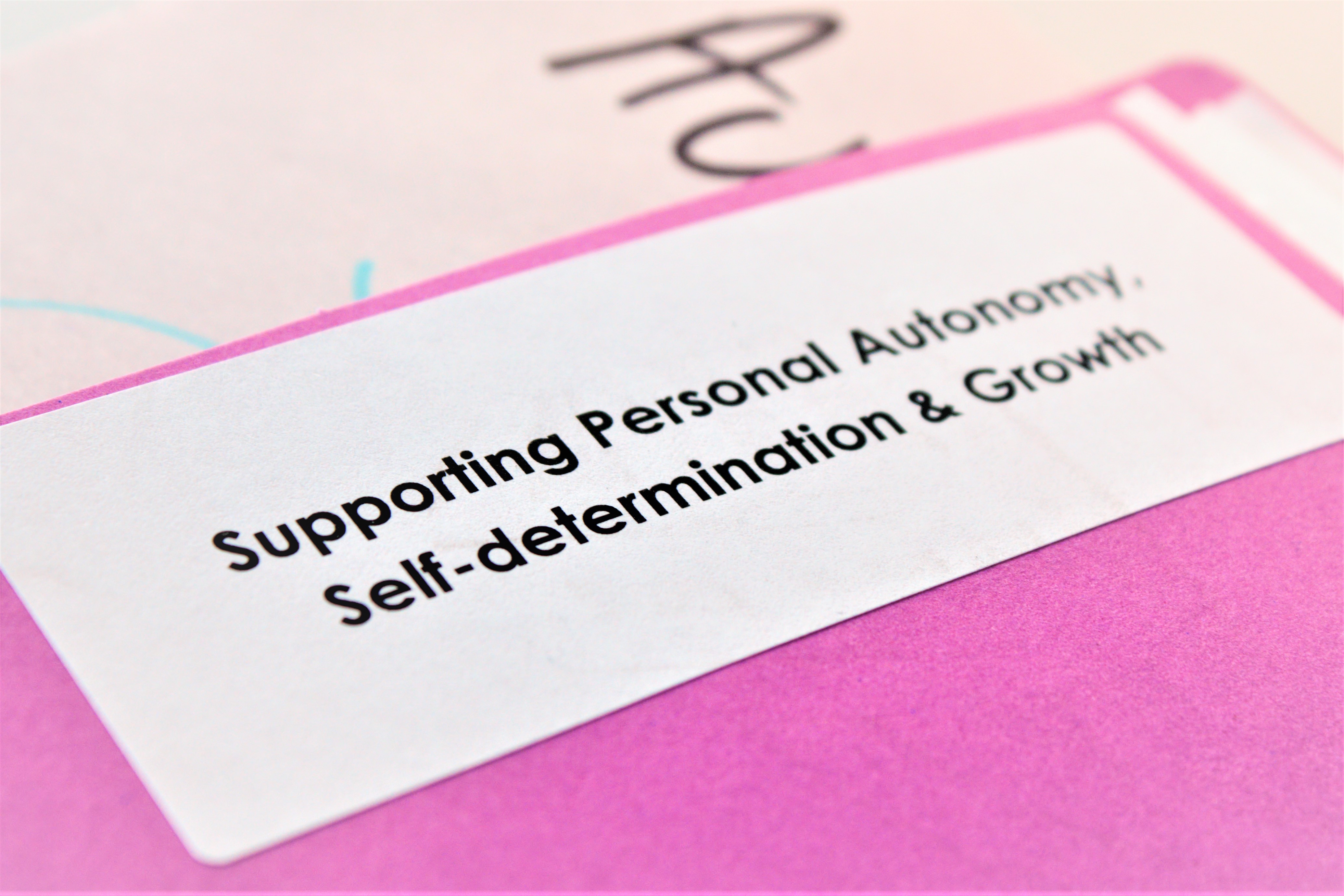 Enrolment Information
Previous Course Guides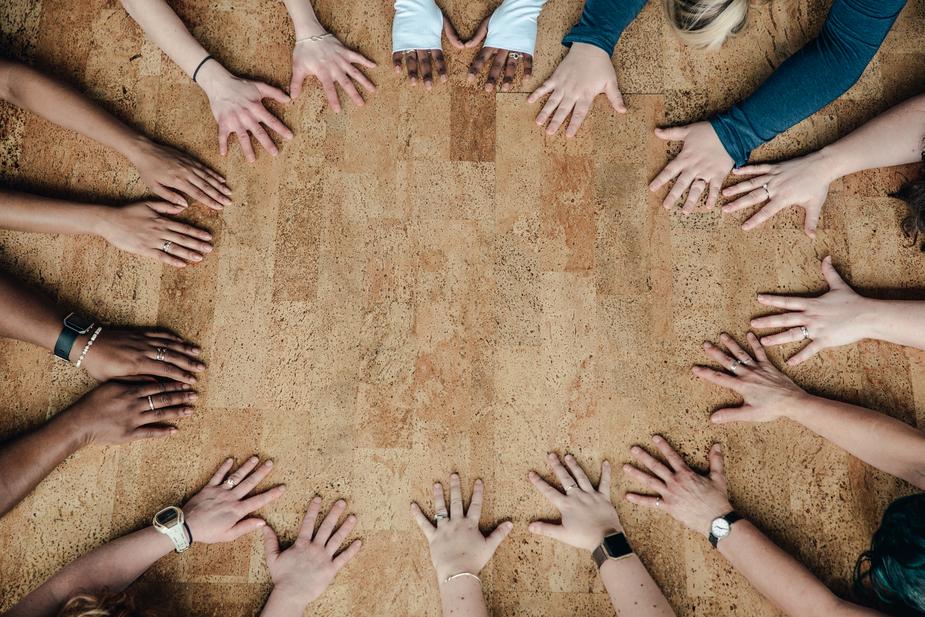 Supporters