History
Past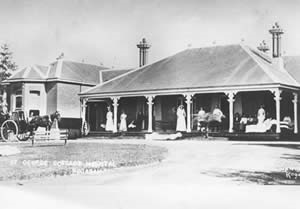 St George Hospital began operation in November 1894. From its humble beginnings as a 'cottage hospital' more than 100 years ago, the Hospital progressed well beyond its original function of providing a basic level of care for the ill and injured within its community. By 1934, St George had become the equal of any district hospital in metropolitan Sydney. 
In 1964, St George became a teaching hospital with specialised departments. In the late 1980s, following a NSW Government grant of more than $200 million, St George began its transformation into a world class tertiary teaching hospital. 
In the years since, the redevelopment of physical facilities, expansion of services and acquisition of new technology have been complemented by the recruitment of nationally and internationally recognised staff. The reputation of the Hospital as a teaching facility has resulted in St George Hospital becoming one of the most popular first preferences among graduates of both nursing and medicine as a place of employment.
Present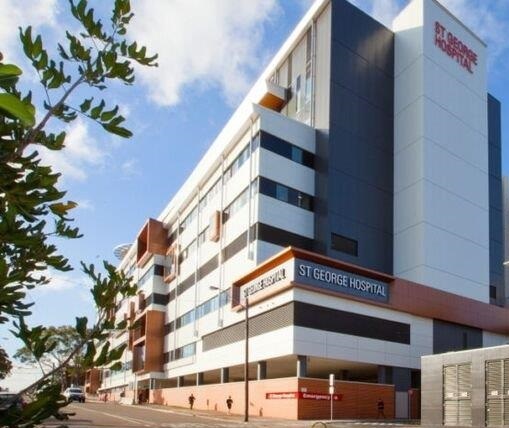 St George Hospital is an A1 major teaching hospital affiliated with the University of NSW and is a tertiary referral centre. It is a Level 1 Trauma Centre for South Eastern Sydney Local Health District and has one of the busiest Emergency Departments in the state. 
St George Hospital and Health Services campus offers a comprehensive range of specialist inpatient and community services, including critical care, surgery, cancer care, medical, women's and children's health, mental health, community health and medical imaging, bone marrow transplant, brachytherapy and trauma. The Hospital has a number of well recognised centres of excellence providing state-wide services to the population of NSW. It also plays an increasing role in education and provides an opportunity for health and medical researchers to conduct research that will directly service the needs of patients. 
Logo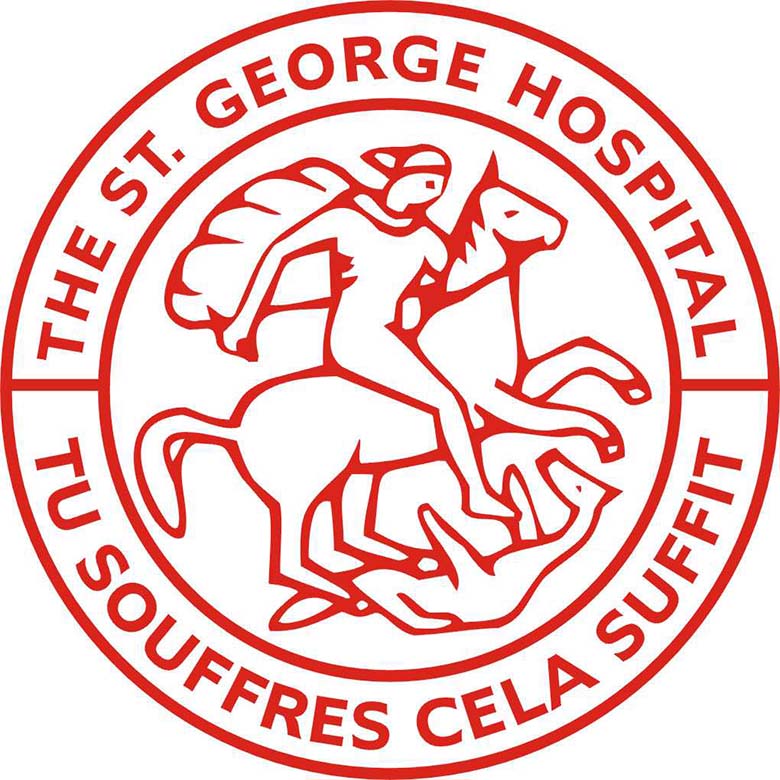 The St George Hospital logo includes the words: 'Tu souffres cela suffit.' These are the words of Louis Pasteur, the great French scientist and humanitarian, who laboured for neither reward nor honour, but for the sole satisfaction of helping humanity. In troubled times in France, when his work was being publicly criticised, he stated: "One does not ask a sick person from what country or of what religion are you. You are sick, that is enough. Put yourself in my care and I will treat you." Thus came the motto of St George Hospital: 'Tu souffres - cela suffit,' which translates to 'You are suffering – that is enough.'
For more information on the origin of the St George Hospital logo please see this article.