Heart Support Service
The Heart Support Service is a community-based nurse specialist team that coordinates with your GP and Cardiologist to support and manage your heart condition at home.
Who is eligible?
People who have a diagnosis of heart failure.
Heart Failure Action Plan: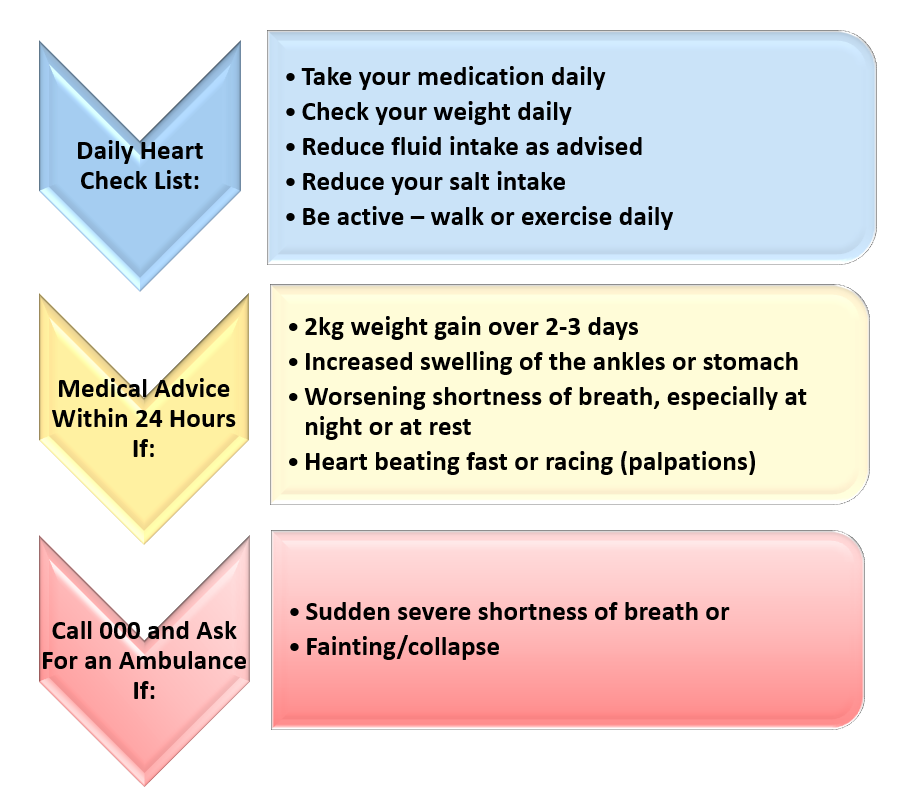 Contact Details
Heart Support Service:
Monday - Friday (07:30 - 16:00)
Phone: 9113-3042
Fax: 9113-1826
Heart Failure Clinic:
Clinic times: 
Clinic appointments are available on Tuesday morning (09:00 - 12:00). 
Phone: 9113-3172
Fax: 9113-1826
Booking:
Your local doctor (GP) needs to fax a referral letter to Cardiology Department. Our receptionist will contact you to arrange an appointment.
Location:
The Heart Failure Clinic is located in the Cardiology Department, Level 1, Clinical Services Building, St George Hospital.
Enter via Kensington St.