Our People
Prince of Wales Hospital has more than 3,000 diverse, compassionate and dedicated staff and volunteers who aim to make a difference in the communities we serve. We understand that success in the health care sector is attributed to quality staff, nurses, doctors and allied health professionals. Our staff are diverse professional groups including: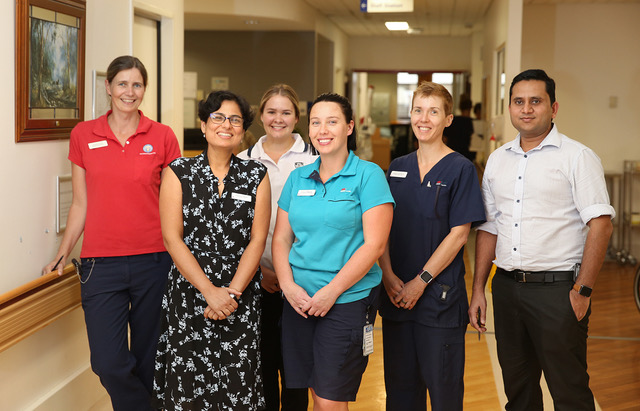 Medical
Nursing
Allied Health
Speech Pathology
Occupational Therapy
Audiology
Corporate and Management
Support Services
Volunteers
Senior management
General Manager - Jennie Barry
Director of Clinical Services - Dr Martin Mackertich
Director of Nursing & Support Services - Karen Tuqiri
Our Hospital staff and volunteers
Our nursing staff are part of our clinical care team and will continually assess and monitor your health and wellbeing. They look after your physical, emotional, cognitive, social, and spiritual needs.
Allied health professionals are part of our multidisciplinary health and aim to prevent, diagnose and treat a range of conditions and illnesses. Allied health is made up of several clinical groups including:
Hand therapy
Physiotherapy
Orthotics
Radiology
Social work
Dietetics & nutrition
​​​Our doctors examine, diagnose and treat patients who have been admitted via the emergency department or referred to the hospital by general practitioners and other health professionals. They apply their medical knowledge and skills to diagnosis, educate and to develop medical care plans. Our doctors may also refer you on to other healthcare professionals.
Senior doctors may undertake management responsibilities such as planning the workload and staffing of departments, supervising junior doctors and medical students, and carrying out auditing and research.
Volunteers are a valued part of our health service team. You will see many volunteers supporting staff, patients and family members across the organisation. They donate their time and energy to improving the life of patients, their families and visitors.