Our Vision
The Prince of Wales Hospital and Community Health Services maintains its vision to be a globally renowned world class facility, providing excellent personalised health and medical care to its patients, consumers and community; and empowering its staff to support and advocate for their patients, workplace and wider community.
The Prince of Wales Hospital is part of the South Eastern Sydney Local Health District.
Randwick Campus Redevelopment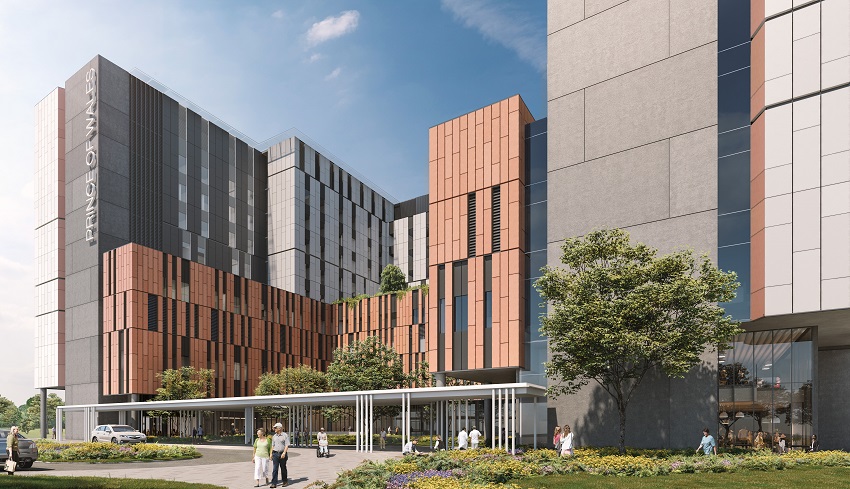 The NSW Government has committed an unprecedented investment in health for Randwick, committing $720 million to deliver the first major upgrade of the Prince of Wales Hospital in 20 years and transform the existing Campus' standing as one of Australia's leading providers of health and medical research services.
The Randwick Campus Redevelopment (redevelopment) is an important first step to transform health services for the Randwick community.
It will include construction of a new Acute Services Building for the hospital including:
A new emergency department, extra beds, expanded rehabilitation and ambulatory care facilities
A new shared operating theatres for the campus.
A masterplan for a dedicated mental health precinct has been completed.
The project is being delivered by Health Infrastructure and the South Eastern Sydney Local Health District, in collaboration with our precinct partners, Sydney Children's Hospitals Network and UNSW Sydney.
Construction of the Acute Services Building is expected to begin in 2018.
For more information  
www.randwickcampusredevelopment.health.nsw.gov.au
Email: randwickcampusredevelopment@health.nsw.gov.au
Telephone: 1800 571 866