Our Vision
The Prince of Wales Hospital and Community Health Services maintains its vision to be a globally renowned world class facility, providing excellent personalised health and medical care to its patients, consumers and community; and empowering its staff to support and advocate for their patients, workplace and wider community.
The Prince of Wales Hospital is part of the South Eastern Sydney Local Health District.
Randwick Campus Redevelopment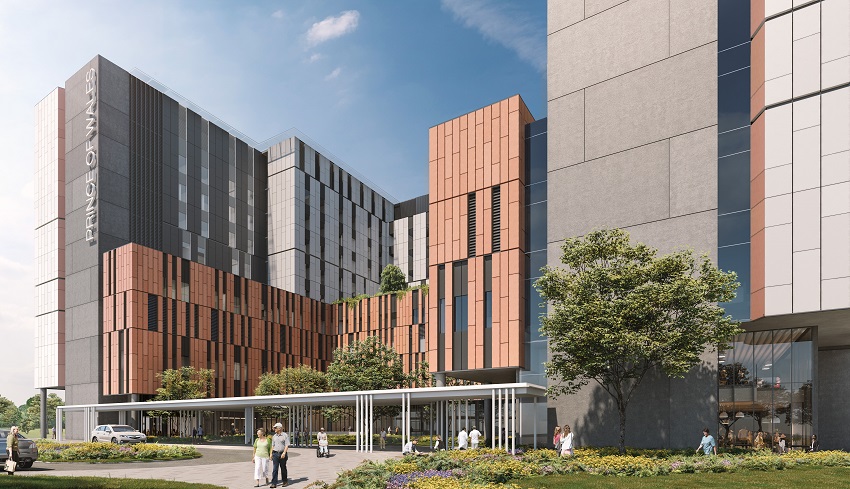 The NSW Government invested $802.5 million to deliver the new Acute Services Building for Prince of Wales Hospital, which is now open. This building is the first stage of the Randwick Campus Redevelopment Project and the catalyst for expanding world-class health, research and education facilities at the Randwick Health and Innovation Precinct.
The new Acute Services Building for Prince of Wales Hospital includes:
Expanded adult Emergency Department 
Expanded Intensive Care Unit 
New digital operating theatres equipped with state-of-the-art technology
New shared medical imaging department
A new and expanded Central Sterilizing Services Department
A new helipad servicing the Randwick Hospitals Campus 
Expanded Psychiatric Emergency Care Centre 
New Community Assessment Unit
A Community Management Centre
Replacement of existing inpatient wards and provision of additional inpatient beds providing contemporary facilities for the following specialties:

Haematology and Oncology 
Aged Care (Acute and Rehabilitation) 
Orthopaedics
Respiratory and Infectious Diseases 
Clinical Neurosciences floor that will incorporate an expanded Acute Stroke Unit, Neurology and Neurosurgical beds and the Complex Epilepsy Service
Research, education and training spaces, including additional spaces funded by UNSW Sydney, to enable clinical innovation and research, biomedical engineering, and clinical translational research laboratories collocated directly alongside clinical staff providing acute healthcare services.
The project is being delivered by Health Infrastructure and the South Eastern Sydney Local Health District, in collaboration with our precinct partners, Sydney Children's Hospitals Network and UNSW Sydney.
For more information  
www.randwickcampusredevelopment.health.nsw.gov.au
Email: randwickcampusredevelopment@health.nsw.gov.au
Telephone: 1800 571 866