Postnatal and Infant feeding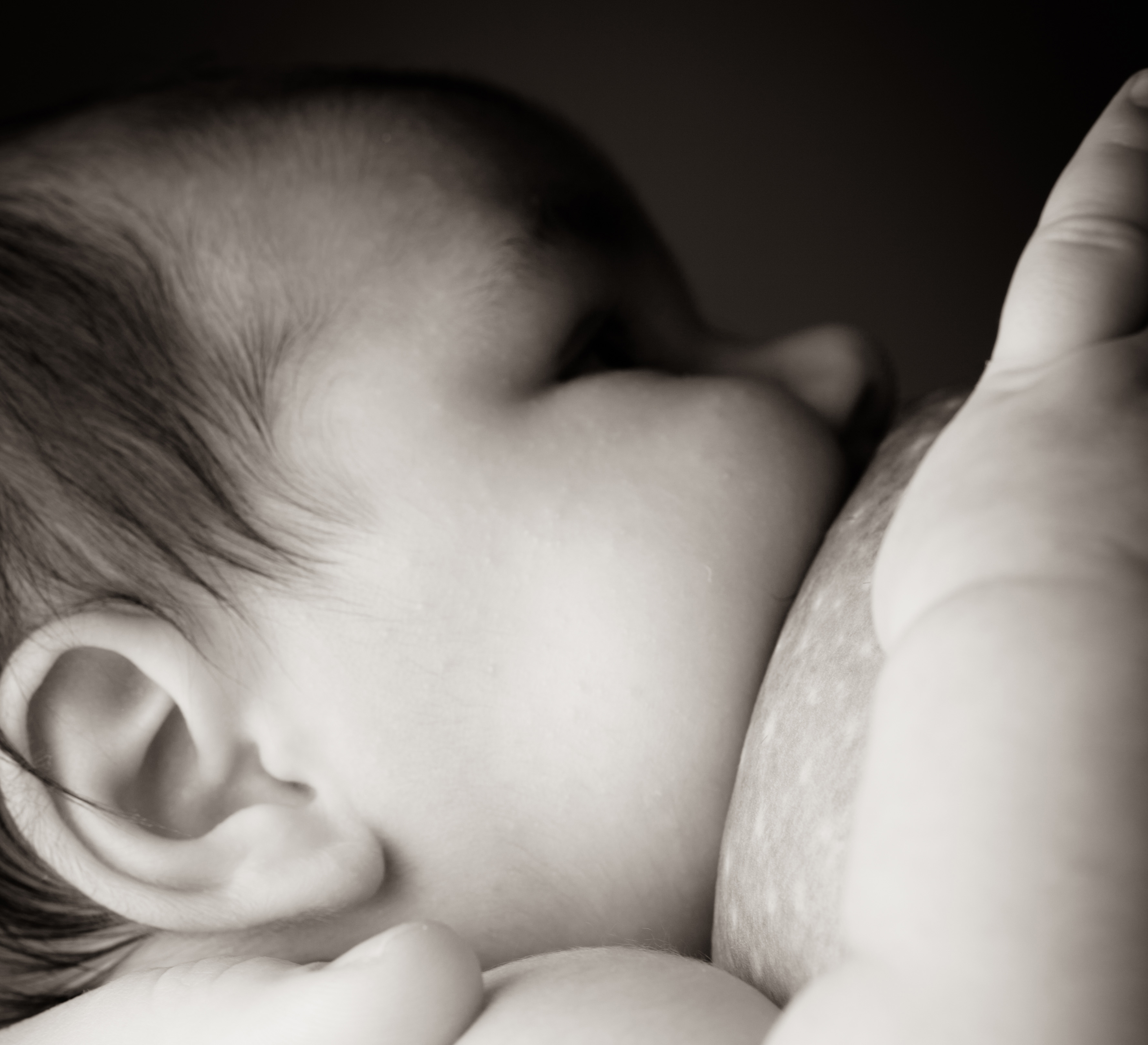 Learning to breastfeed usually requires time, patience and practice. The Royal Hospital for Women is committed to the provision of a range of support services during the antenatal and postnatal period that enable women to breastfeed, enhance their relationship with their babies and sustain safe feeding practices once mother and baby are home.
Regardless of feeding choices and circumstances, every woman is supported to care for her baby in the best and safest possible way.
Baby Friendly Health Initiative
The Baby Friendly Health Initiative (BFHI) is an initiative/project launched by The World Health Organisation (WHO) and United Nations International Children's Emergency Fund (UNICEF) which guides maternity health services to protect, promote and support breastfeeding internationally.  BFHI accreditation is a challenging process but it is highly-valued because it demonstrates that a health facility is committed to offering the highest standard of maternity care.  Our Hospital maintains accreditation as a BFHI facility by adhering to the philosophy of the BFHI framework -The Ten Steps to Successful Breastfeeding.  The aim is to provide every woman with her best chance of establishing breastfeeding and then for her to continue to exclusively breastfeed her baby for as long as possible.
The Royal Hospital for Women was the first tertiary referral hospital in New South Wales to achieve accreditation as a BFHI facility in 1999.  This was led, at the time, by our Clinical Midwifery Consultant for Lactation Services Ms. Joy Heads (OAM).  Her efforts had the Hospital re-focus on the importance of creating clinical practices and environments that are supportive for breastfeeding mothers that continue today.  With time there are opportunities for improvements and so accreditation is gained every three years.
Supporting new mothers to breastfeed
Breastfeeding may not always come naturally, so we are here to support new mothers to learn this healthy and nurturing skill, even from the early weeks in your pregnancy.  Then, when you have consistent support and advice in the early postnatal days breastfeeding becomes easier and with time your confidence will grow. Mothers and babies room-in and are encouraged to enjoy skin to skin cuddles as often as they wish whilst here at RHW.   According to the Royal Hospital for Women Maternity Care Survey for 2017 more than 87% of mothers from our Hospital were still breastfeeding at 3 months.
Specific Breastfeeding Support Services
There is a range of support services offered to women who birth at the Royal Hospital for Women.  We encourage all women to talk to their health care provider about breastfeeding during their pregnancy.  If you have any concerns, your health care provider will be able to refer you to the Lactation Service or you can self-refer.  Please phone (02) 93826341 if you would like to talk to our Lactation Consultant.
Reasons you may want additional support in pregnancy or post birth are:
If you have any concerns about breastfeeding
If your previous breastfeeding experience was complicated
Pre-existing medical problems or previous surgery that may hinder your wish to breastfeed 
If your baby requires more time to establish breastfeeding
If you have a baby who was born before the expected birth date
Breastfeeding Support Unit
The Breastfeeding Support Unit (BSU) is a unique service offering outpatient and inpatient consultations to postnatal mothers.  Days of operation are Monday to Friday, excluding public holidays.
Each afternoon during the week our BSU provides outpatient follow up which is available to women who have had their baby at the Royal Hospital for Women and are in the first 2 weeks after the birth of the baby.  This service is provided by appointment only.
Each day there is a Lactation Consultant to offer extra support for breastfeeding women and their babies whilst an inpatient at the Royal Hospital for Women. Your midwife can make the 45min appointment for you whilst you are on the ward as needed. This is a complement to the breastfeeding support offered by midwives during your stay.
Education Sessions
Antenatal Breastfeeding Education Session
This one and a half hour session is for pregnant women and their partners who want to learn more about breastfeeding. If you are having your baby at the Hospital the service is free of charge. If you are having your baby at another hospital there is a fee. 
For more information, please refer to the section on Antenatal Education Sessions or the link below to make a booking: 
Antenatal Education - Book Here
Postnatal education sessions
During your stay in hospital, after the birth of your baby, you will be able to attend free postnatal education sessions on breastfeeding. Please ask our staff for more information.
Lactation support in the Newborn Care Centre
The lactation service in the Newborn Care Centre assists you to initiate and maintain your breastmilk supply so you can take your baby home feeding according to your baby's needs .
There is a designated Lactation Consultant, whose role is to assist you if your baby is born prematurely or becomes unwell.
Sometimes either due to neonatal or maternal complications or maternal choice breastmilk is not an option. In this case the staff are always there to support your decisions in a safe manner that enhances your relationship with your baby.
Breastfeeding Fact Sheets
Breastfeeding and Returning to Work
Breastfeeding Support While You or Your Baby Are Hospitalised or Unwell
Expressing and Storing Breastmilk
Increasing your Supply of Breastmilk
Preparing Formula Feeds & Sterilising Bottles
Supplementary Feeds for Healthy, Full Term Babies
Weaning or Suppressing Lactation
Other Resources
Australian Breastfeeding Association
Mother-safe Medication in Pregnancy and Lactation
The National Health and Medical Research Council