Find a Falls Prevention Program near you
Stepping On
South Eastern Sydney Local Health District provides falls prevention programs such as Stepping On which is an evidence-based falls prevention program that incorporates strength and balance exercises as well as education on topics such as medication, home safety and footwear.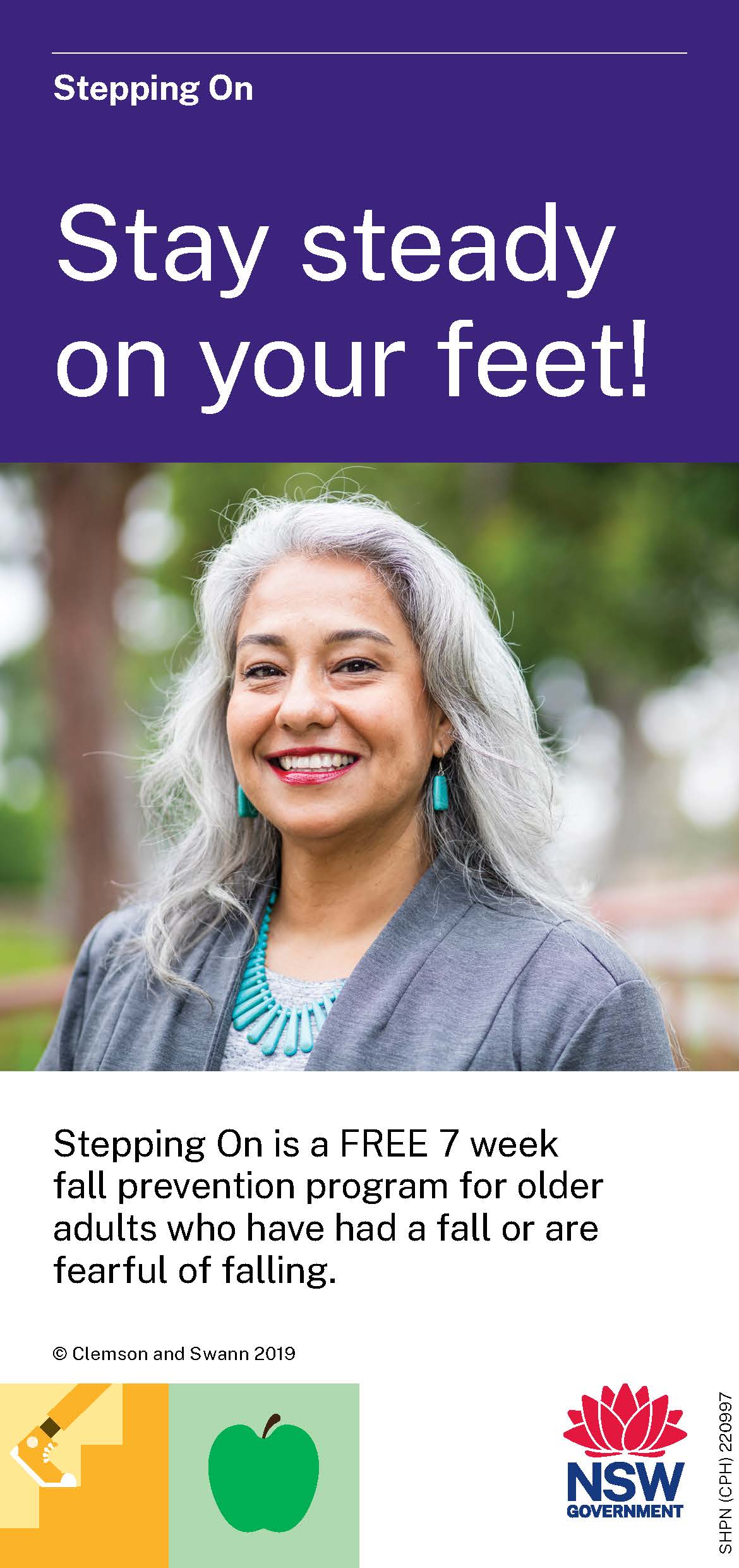 For enquiries, please contact 1800 255 774
---
Active & Healthy website
Staying physically active is the single most important thing you can do to stay fit and independent, as you get older. Physical activity is good for the body and mind.
Age is no barrier - research shows that any exercise, at any age, is worth the effort. If you are in any doubt about exercise, please talk to your doctor.
This website can help you find an exercise program in your area and provides information and tools that can assist you to increase your physical activity.
---