Older Persons' Mental Health Service's - Annual Positive Ageing Forums
The Older People's Mental Health Service (formally known as the Aged Care Psychiatry Service) hosts an annual free public health initiative to promote healthy lifestyles in the older community by providing an awareness of strategies to reduce risk factors associated with psychological distress and memory disorders as we age.   
The target group is people over 65 years of age living in the area served by the Eastern Suburbs Mental Health Services.
The forum objectives are:
To promote physical and mental wellness within the older community.

To provide awareness of risk factors in late life that can contribute to psychological distress, cognitive decline and dementia.

To provide accessible evidence-based information about strategies to improve quality of late life.

To dispel myths and stigma related to ageing, mental illness and memory loss.

To network residents with local community organisations.
The format is a half-day forum, focusing on issues relevant to older people, their families, carers and health and aged care providers. Content includes a strong knowledge translation component, highlighting current research on positive ageing strategies that can be incorporated into the daily routines of older people.
To view past forum presentations, please select the relevant forum from the list below.

BETTER BRAINS, BETTER BODY, BETTER AGEING (2023)

SECRETS OF AGEING WITH RESILIENCE (2022)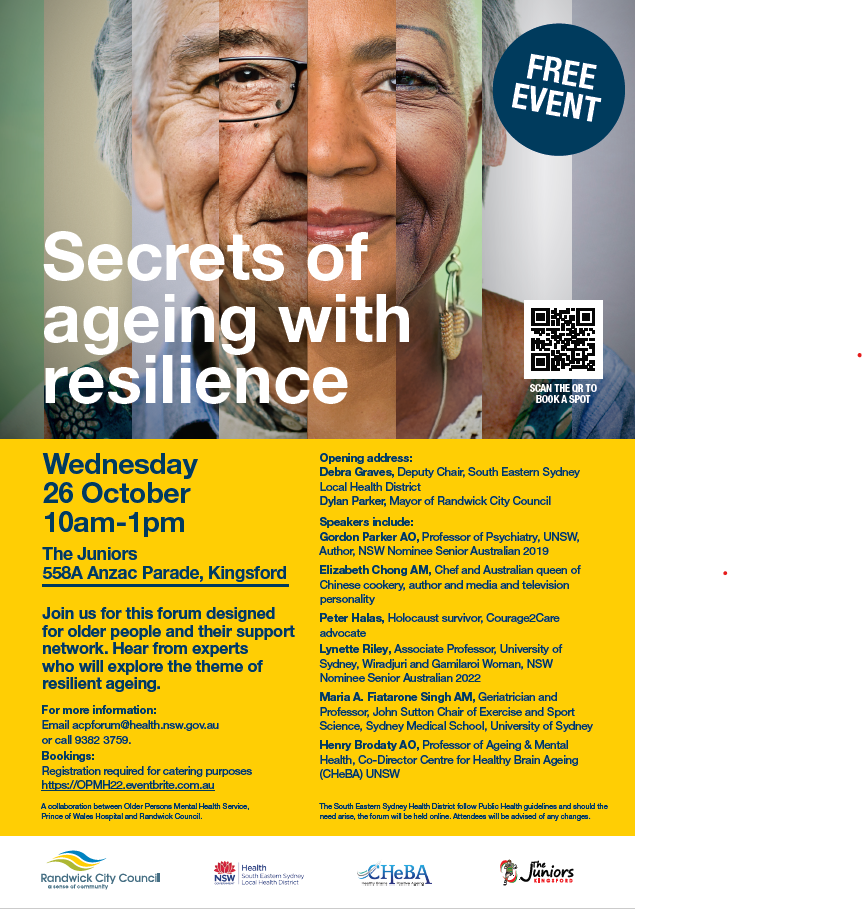 KEEPING CONNECTED Social Health and Ageing (2021)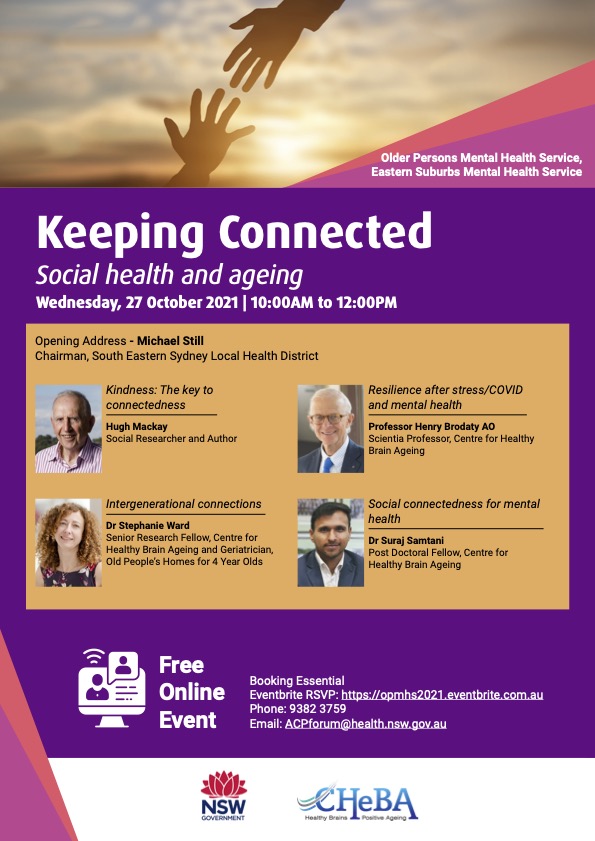 POSITIVE MENTAL HEALTH, POSITIVE AGEING (2020)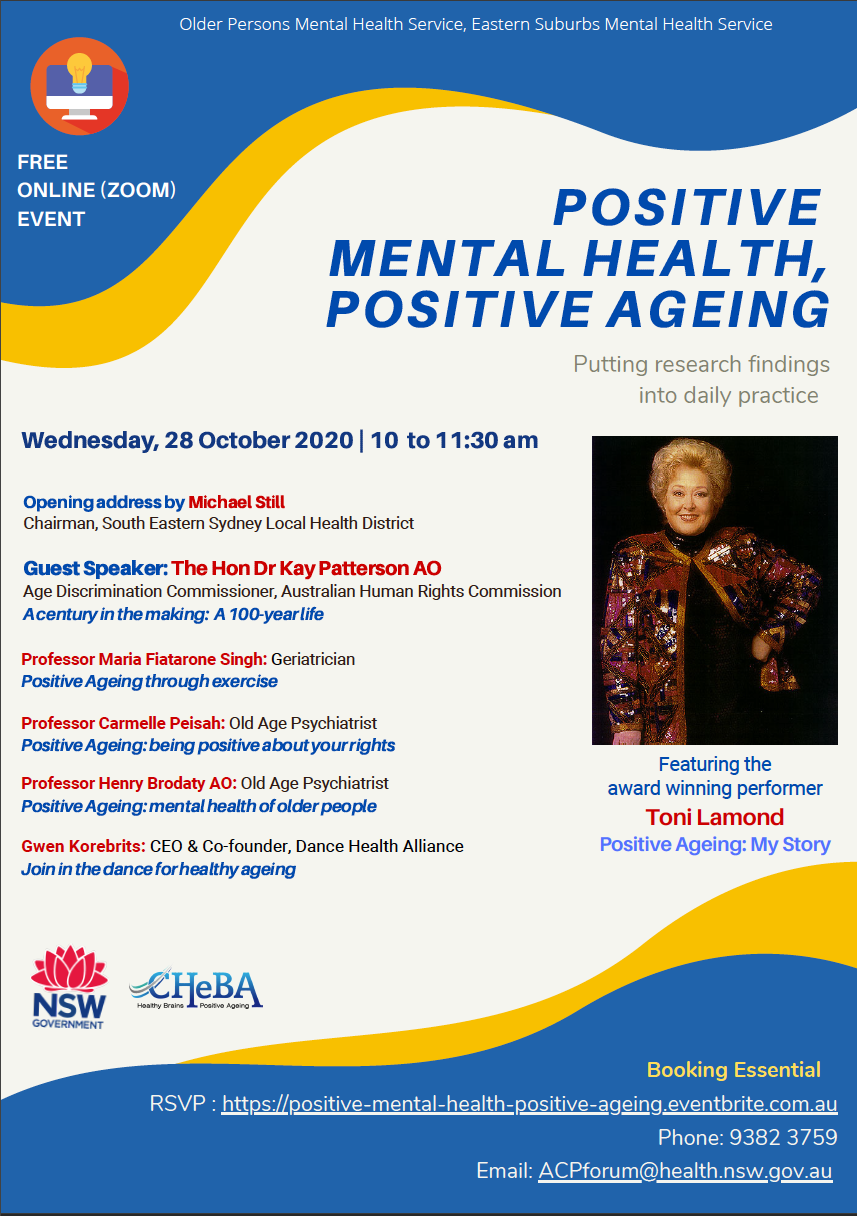 STRATEGIES FOR HEALTHY AGEING (2019)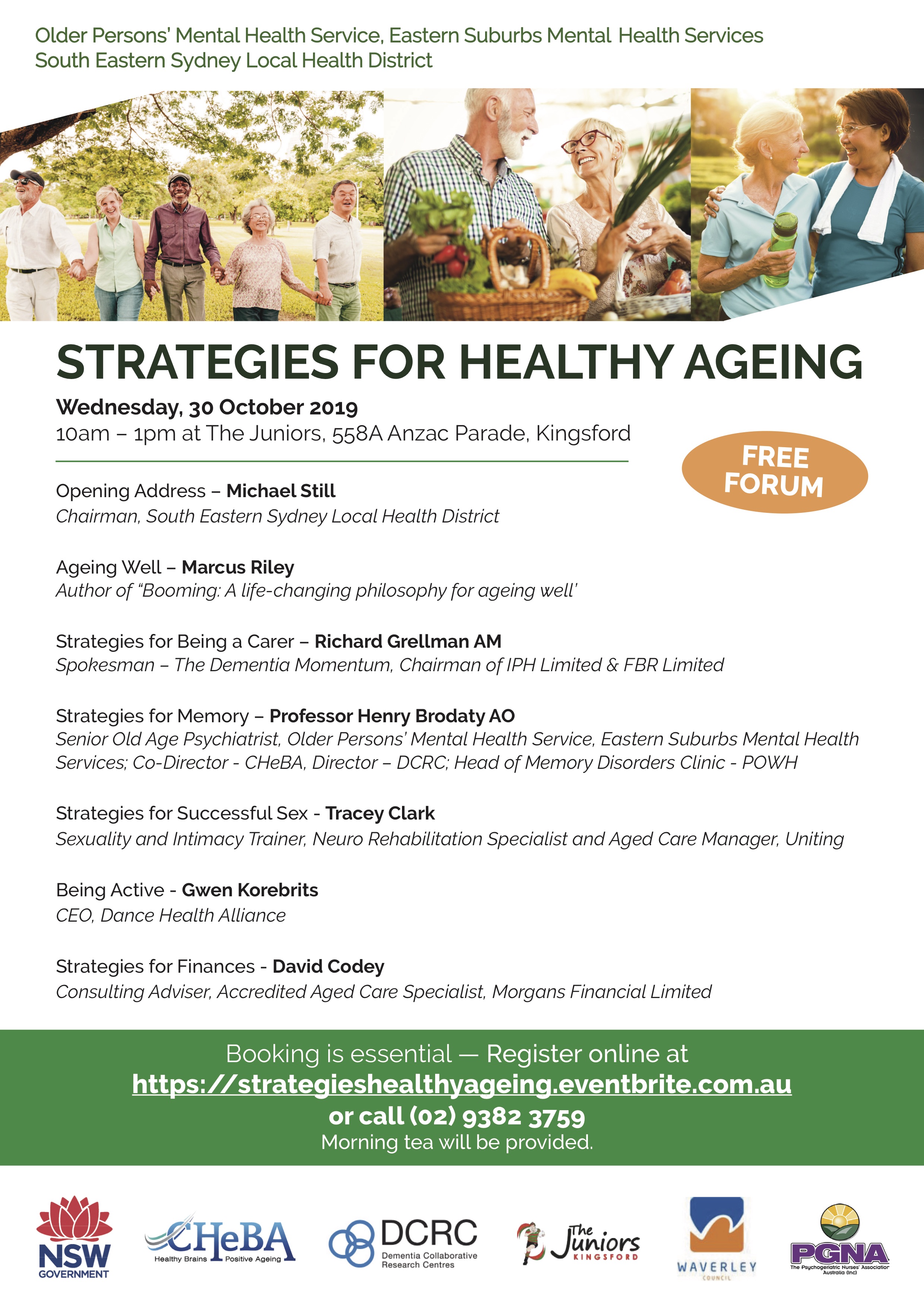 AGEING WITH PURPOSE (2018)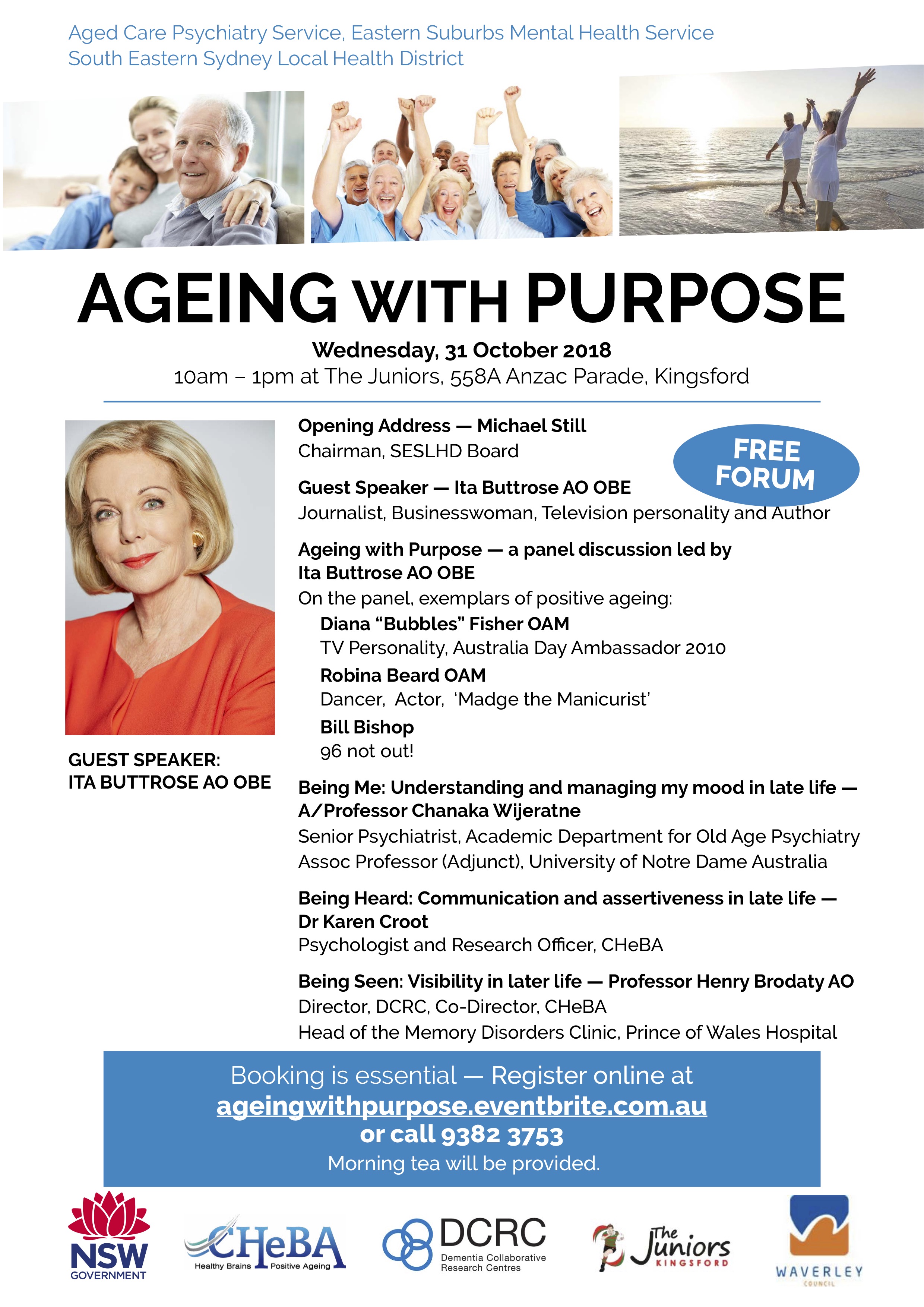 I'M OLDER BUT NOT OLD (2017)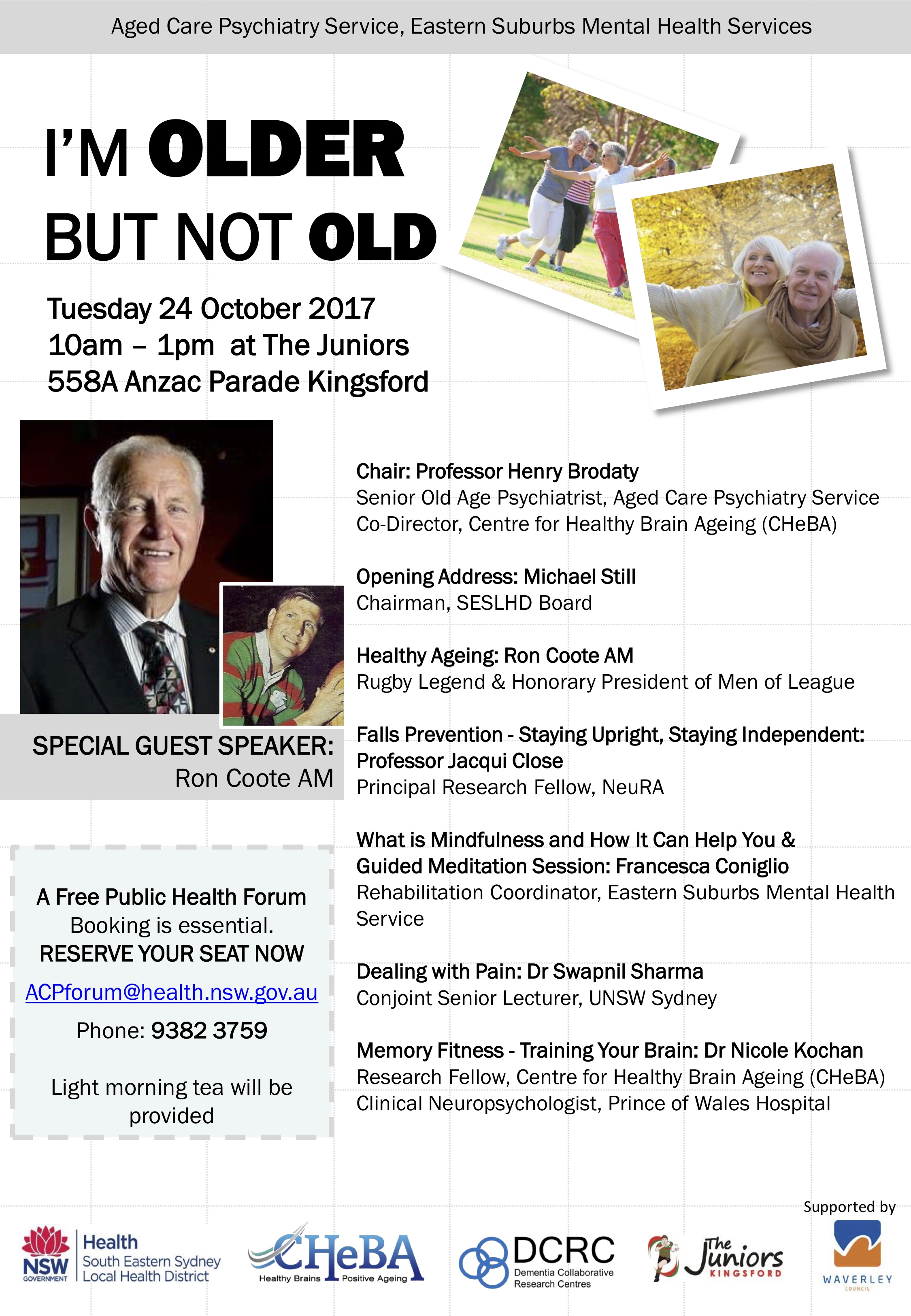 KICK START HEALTHY AGEING (2016)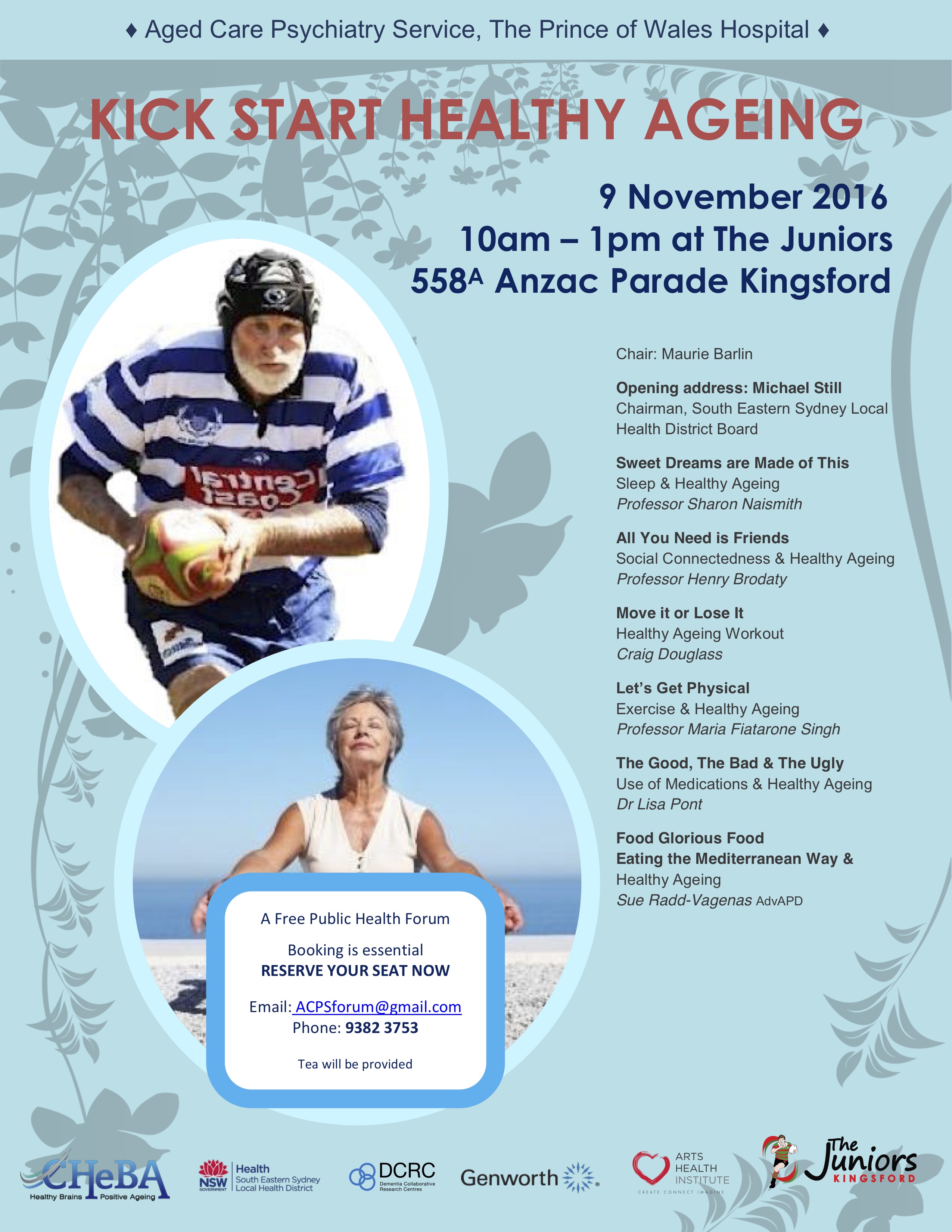 TheMHS AWARD (2015)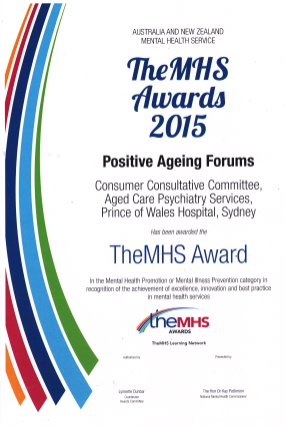 HUMOUR AND HAPPINESS FOR HEALTHY AGEING (2015)

CONNECTING FOR SUCCESSFUL AGEING (2014)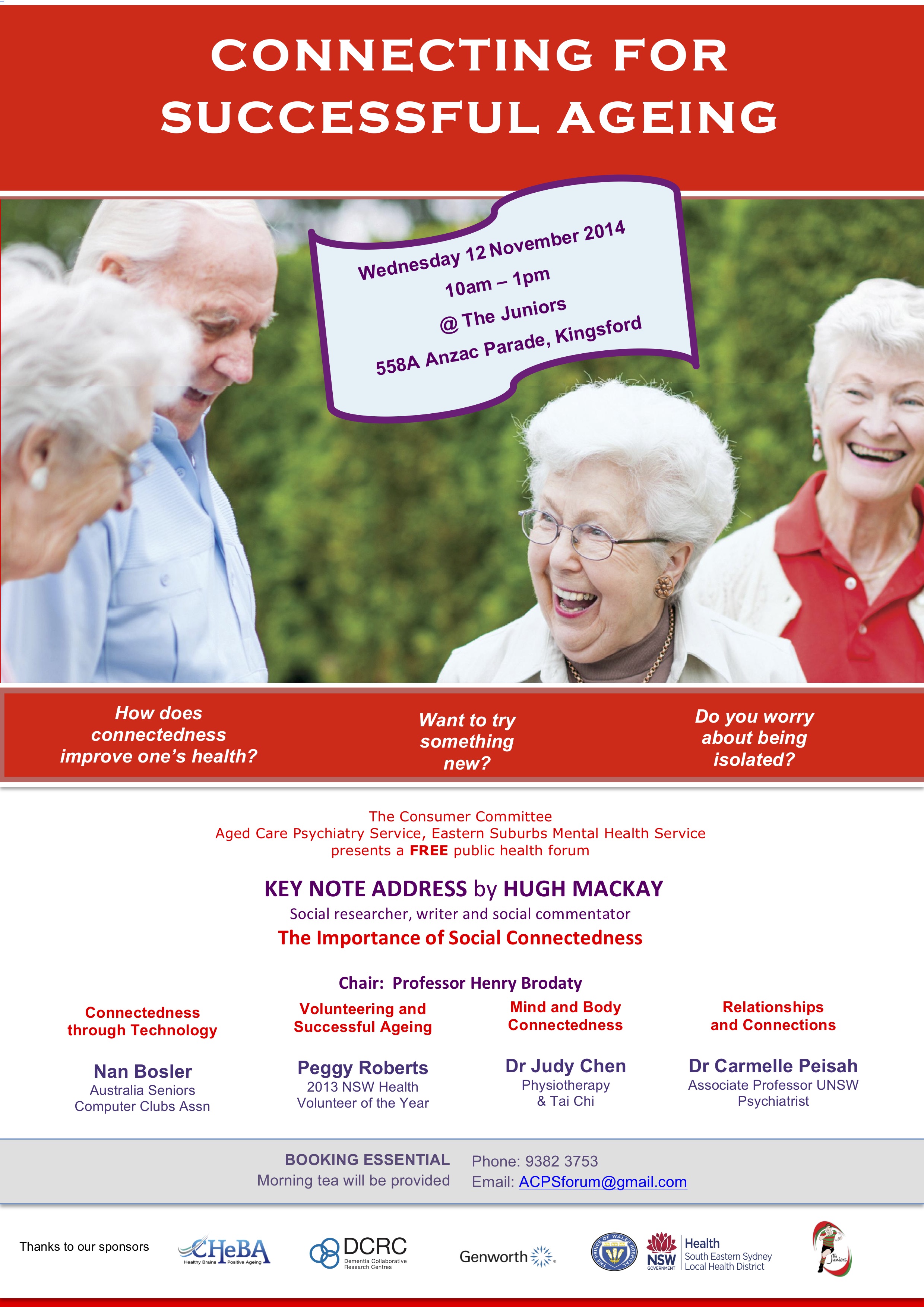 BRAIN MAINTENANCE FOR A HEALTHIER LIFE (2013)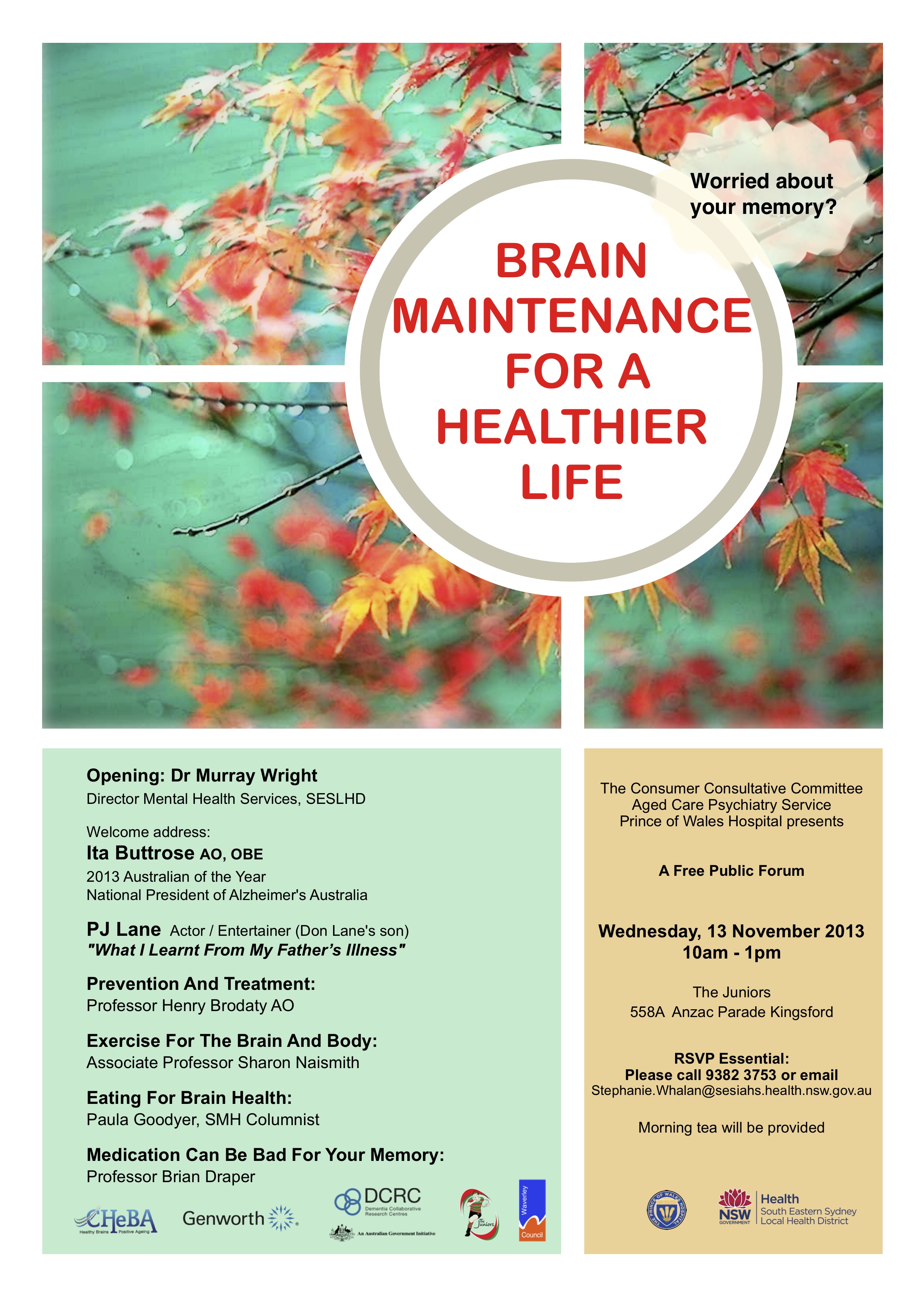 TAKING THE STRESS OUT OF AGEING: Stategies for healthy Ageing (2012)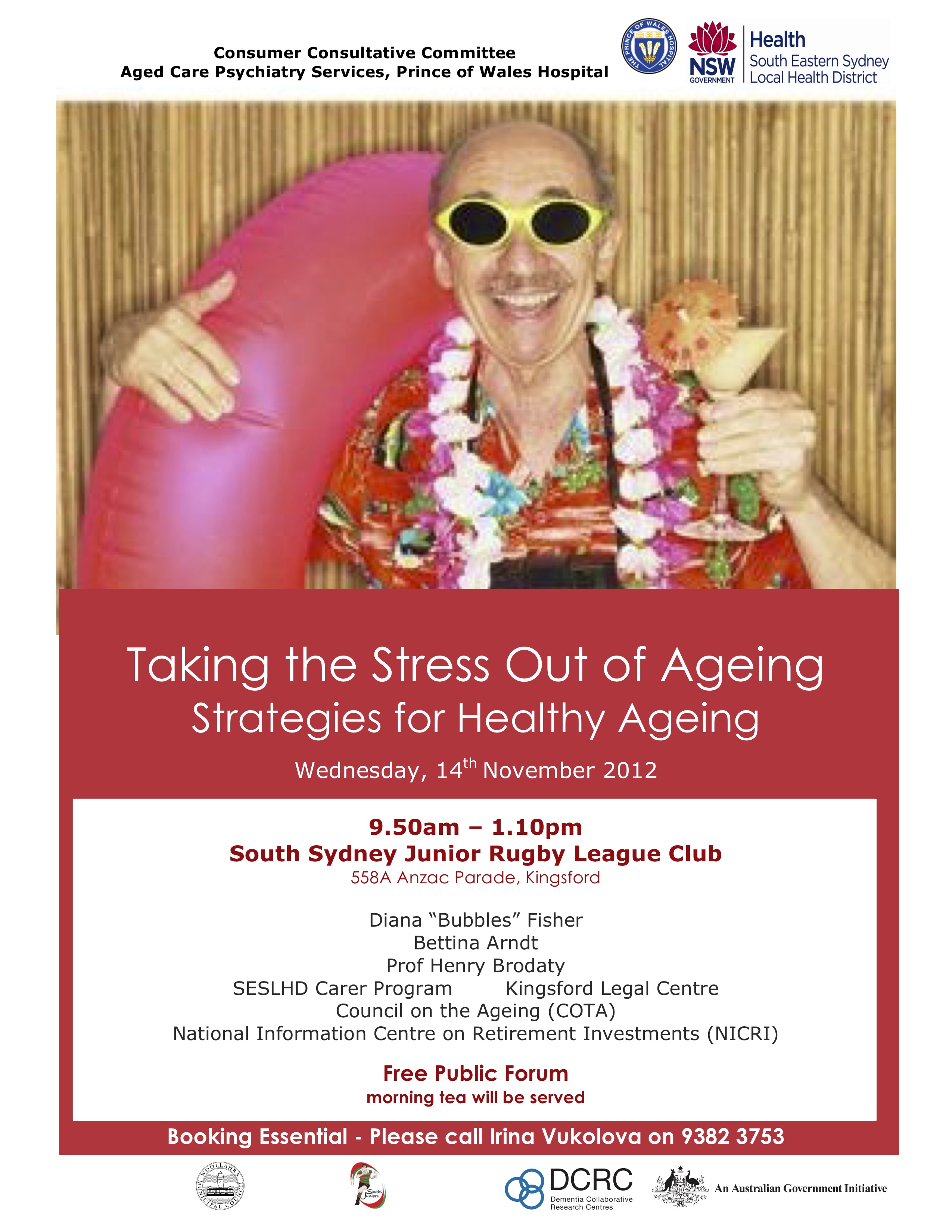 HOW TO HAVE A HEALTHY AGEING BRAIN (2011)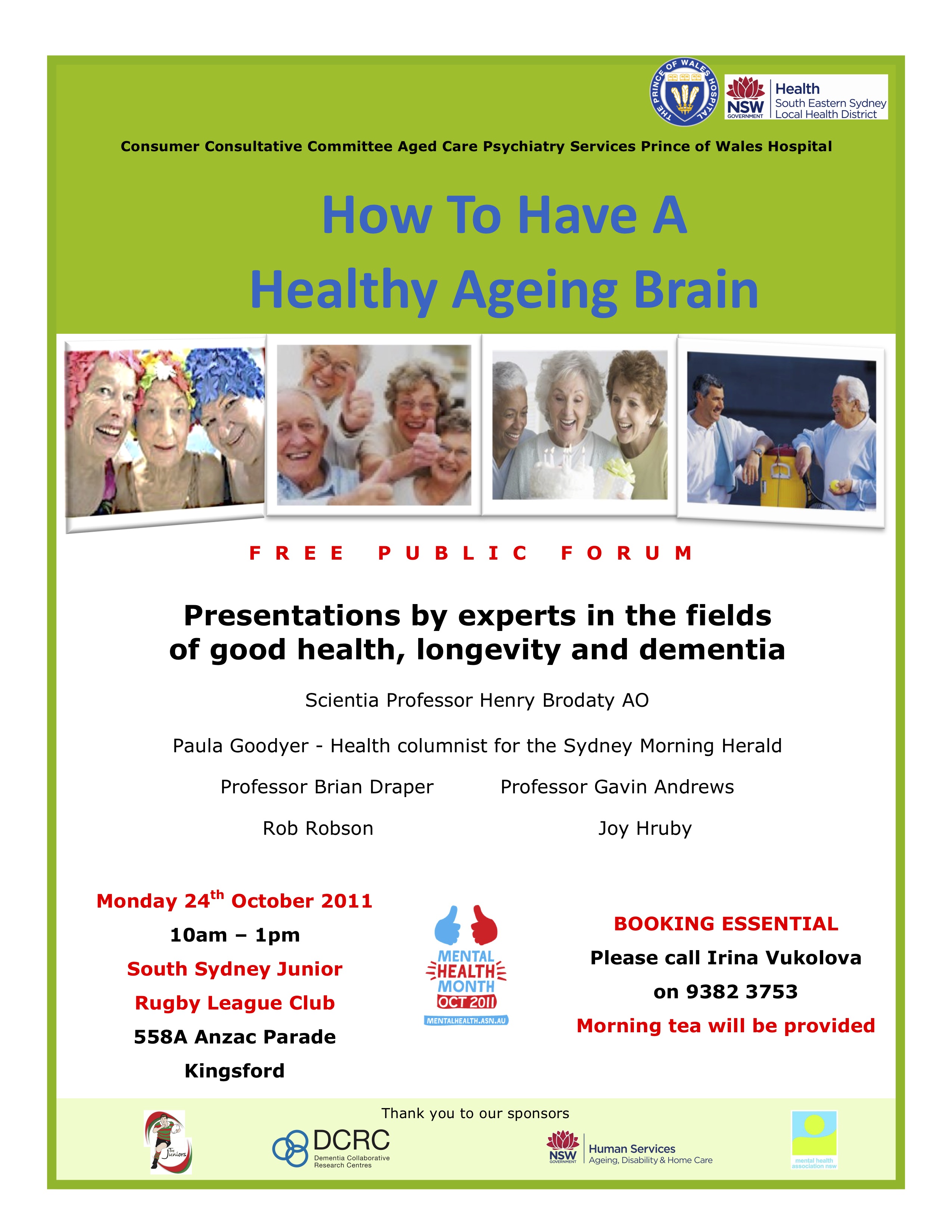 POSITIVE AGEING: A Good News Story (2010)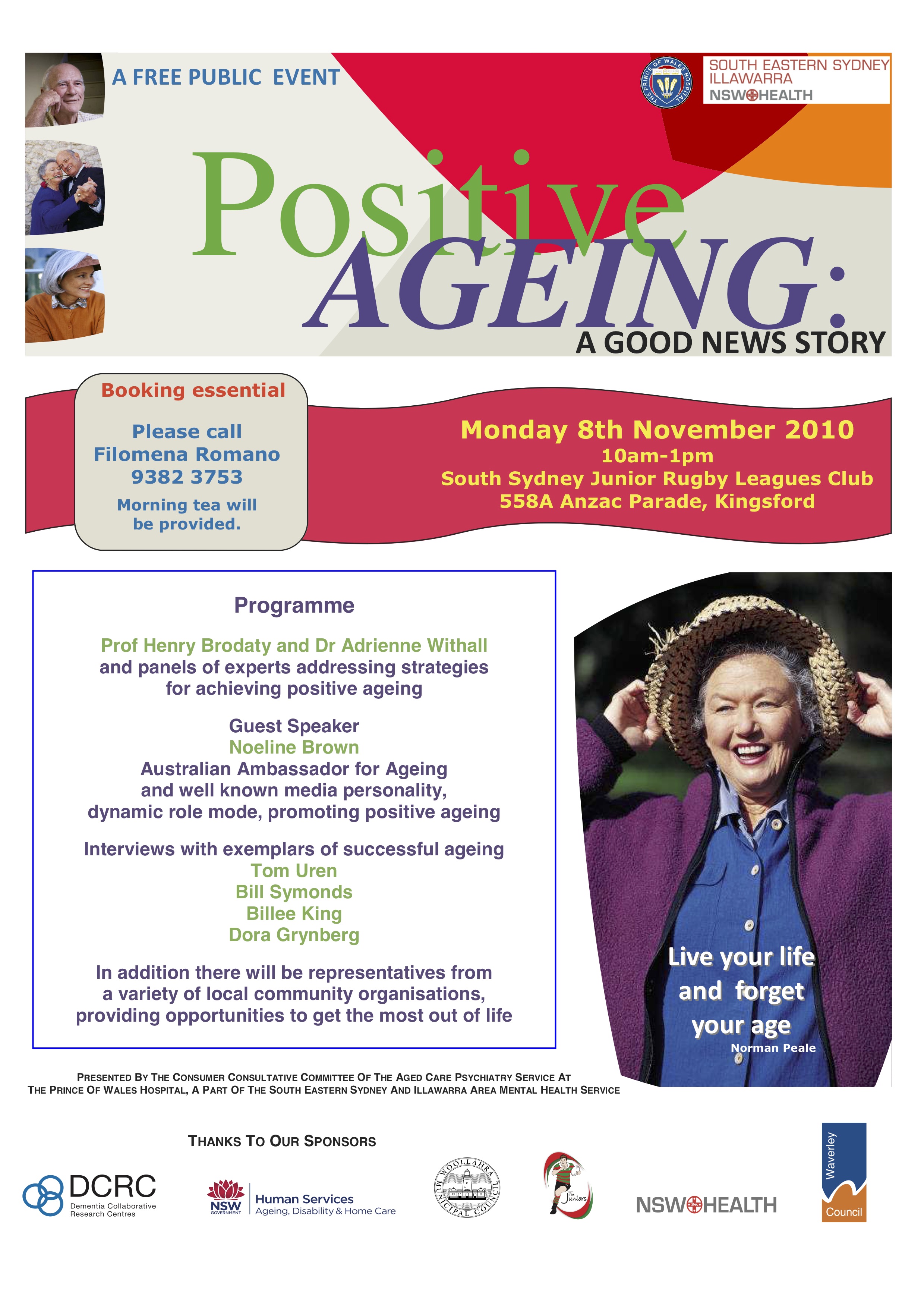 BRAIN PLASTICITY - Avoiding Memory Loss and Dementia (2009)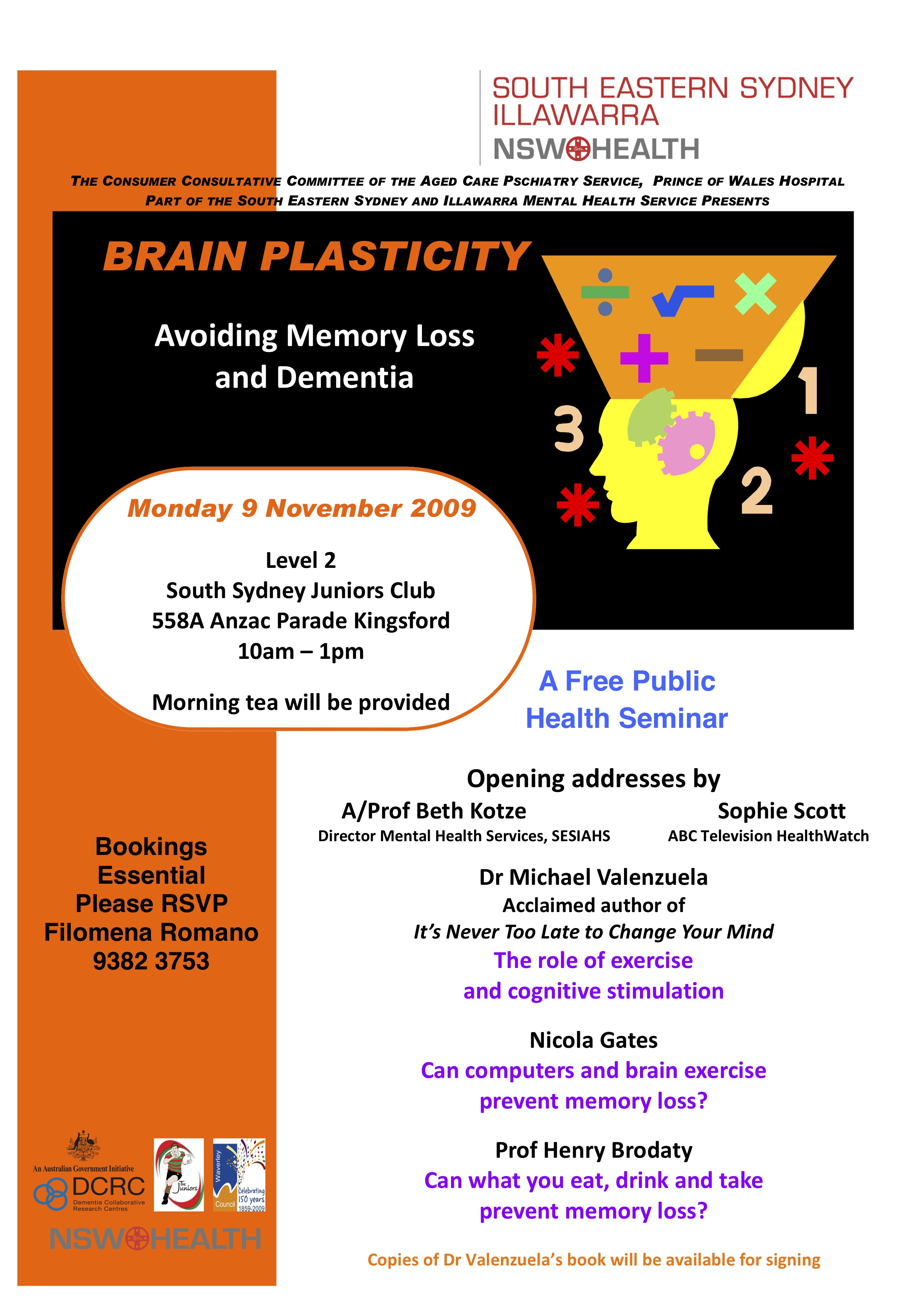 WHAT ARE YOUR RIGHTS? Older people, Mental Health and the Law (2008)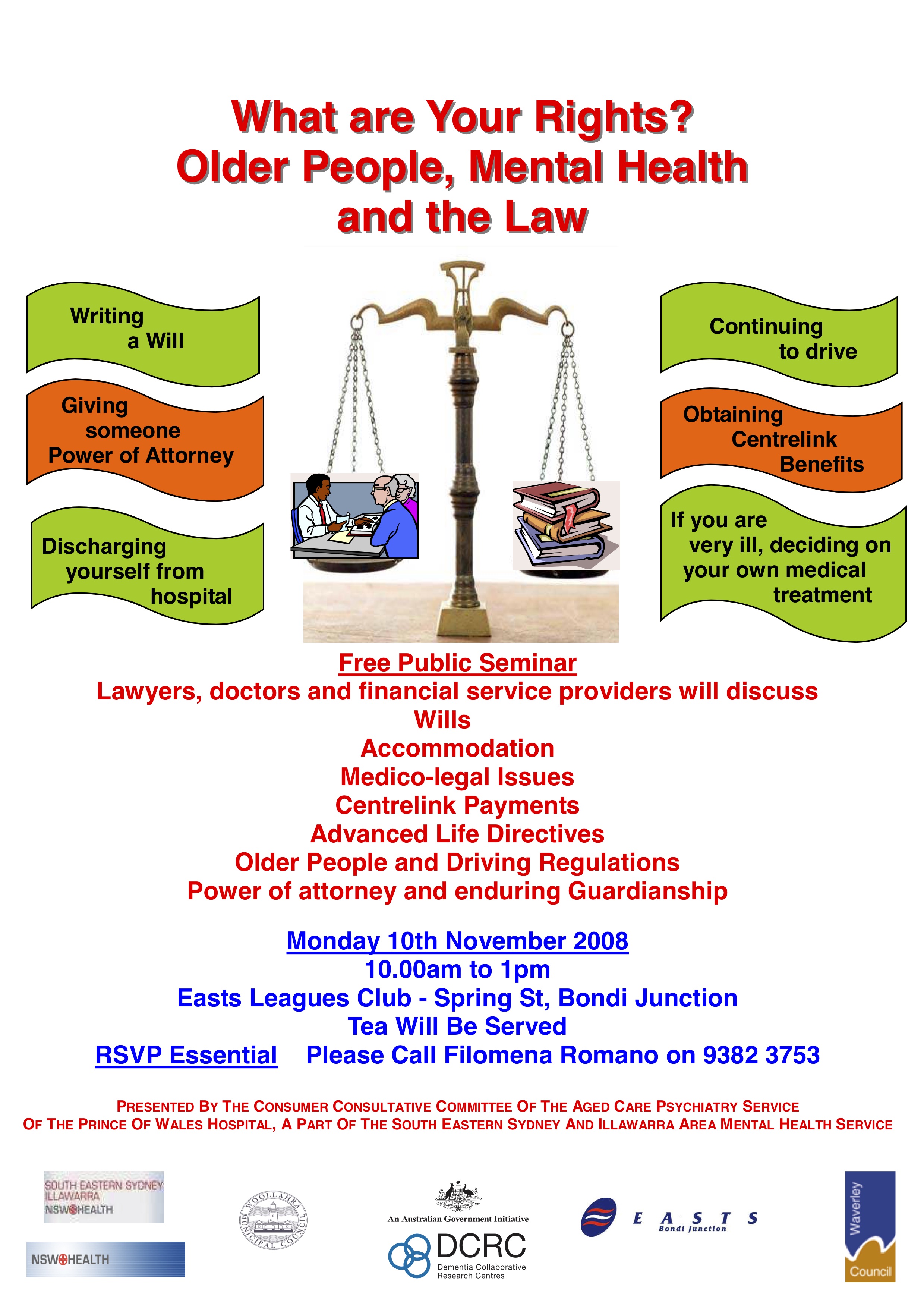 TRAIN THE BRAIN AND BODY (2007)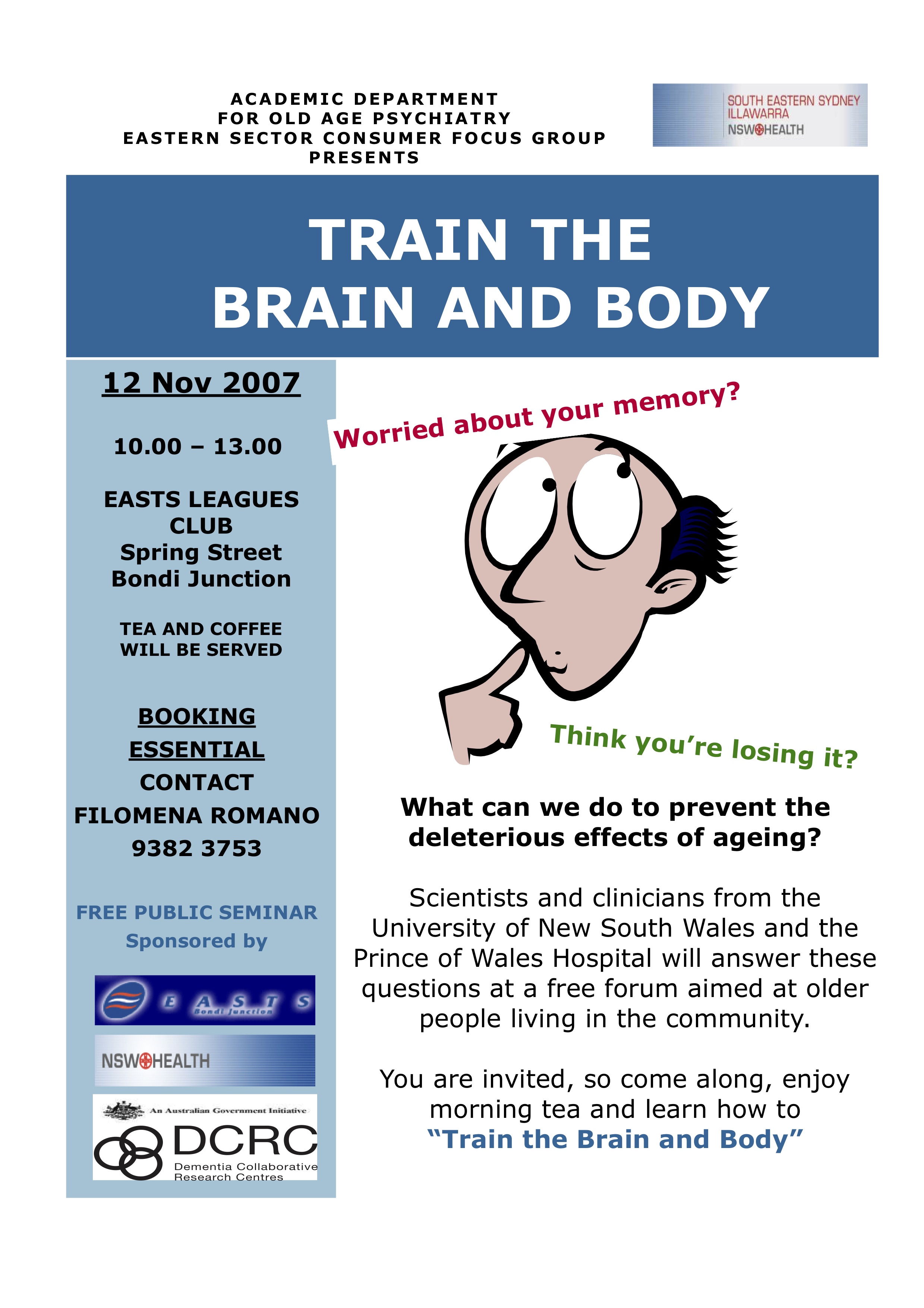 TRAIN THE BRAIN (2006)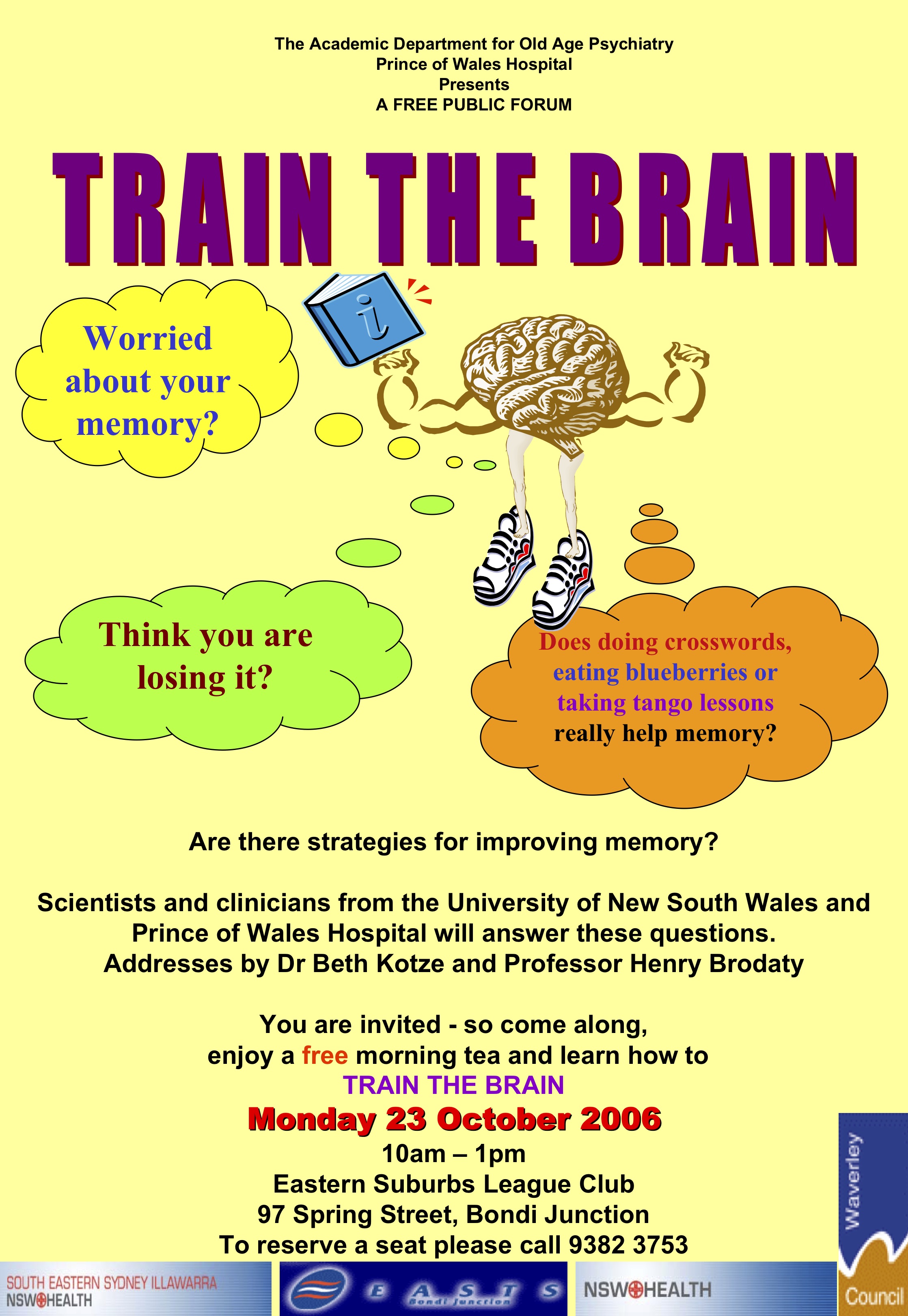 IT's NEVER TOO LATE TO TO RELATE (2005)

FEARS AND PHOBIAS (2004)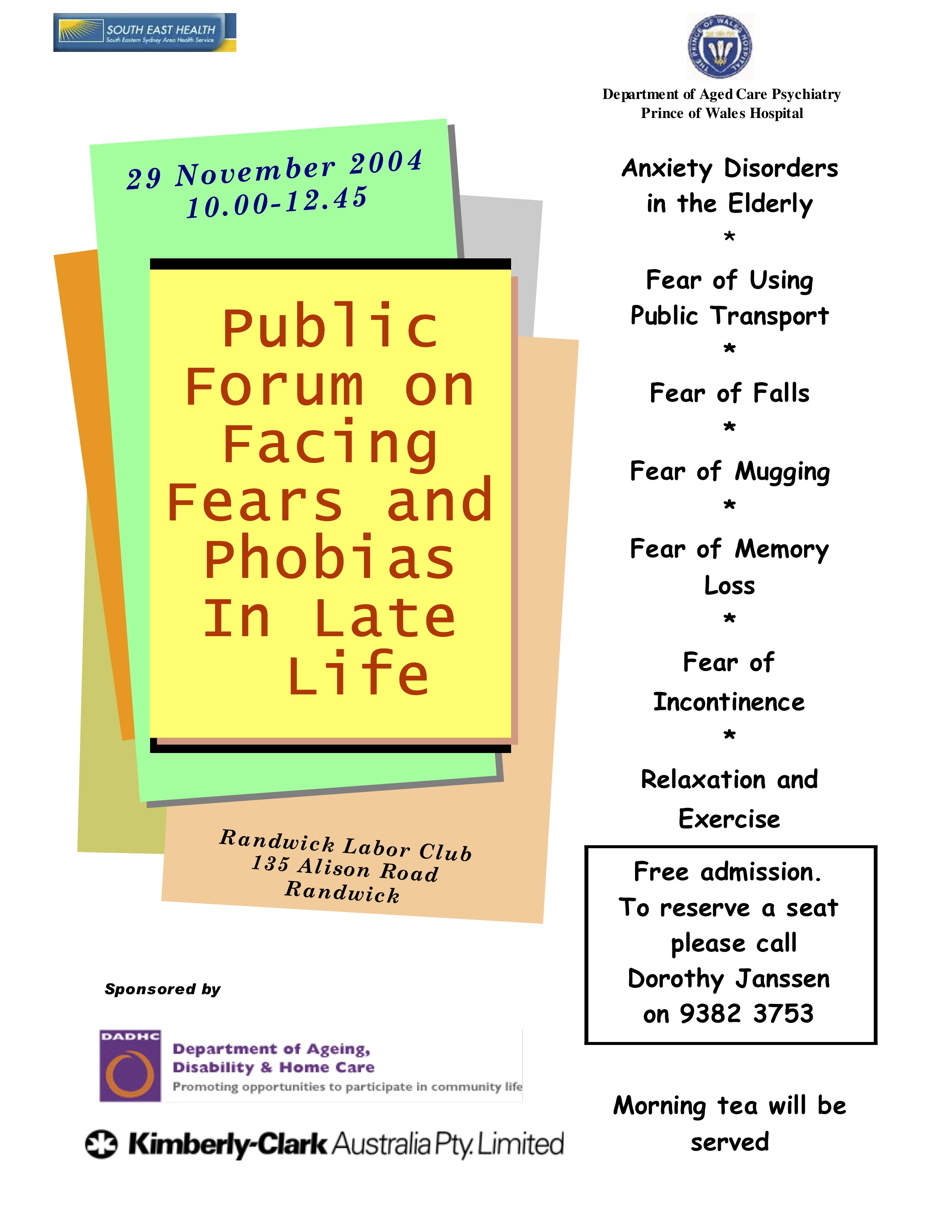 LICKING LATE LIFE LONELINESS (2003)