Our Team
General Manager (GM) – Danielle Fisher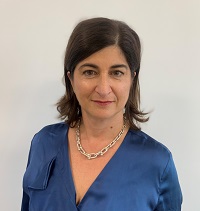 Danielle Fisher has over 20 years' experience in NSW Health in various roles including management, public policy, planning, project management, research and social work.
Danielle's background is in social work and she completed an MBA at the University of NSW in 2016. She has been involved in a range of strategic health areas, including mental health, drug and alcohol and Aboriginal infant and maternal health.
Danielle started at the NSW Organ and Tissue Donation Service in 2012 to manage the implementation of the NSW Government's plan to increase organ donation and moved into the role of General Manager in December 2013.
Danielle is motivated to find innovative and high quality solutions to major health challenges and strives to make a difference through her work with organ donation.
Co-State Medical Director – Dr Elena Cavazzoni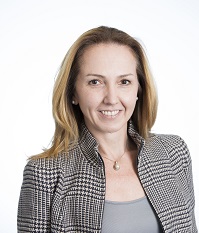 Dr Elena Cavazzoni is a staff specialist working at the Children's Hospital at Westmead, Sydney. She completed her medical degree and PhD at the University of Sheffield, and trained as a paediatrician in London. In 2005 she moved to Brisbane where she began her training in paediatric critical care and in 2010 she became a fellow of the College of Intensive Care Medicine (CICM).
Her interests are in palliative care, organ and tissue donation, transfusion medicine and neurocritical care.
She helped create "Paediatric BASIC", a course designed Paediatric ICU registrars and is an instructor and facilitator for Advanced Paediatric Life Support (APLS) and the University of Sydney's Diploma of Child Health.
 
Co-State Medical Director – Associate Professor Michael O'Leary MD FRCA FCICM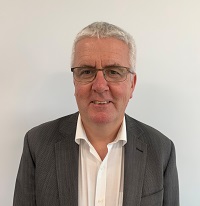 Associate Professor Michael O'Leary is a Senior Staff Specialist in the Intensive Care Service, Royal Prince Alfred Hospital, Sydney, and a Clinical Associate Professor at Sydney Medical School, University of Sydney.
He is a past President of the Australian and New Zealand Intensive Care Society (ANZICS). A/Prof O'Leary has had a longstanding interest in organ donation and transplantation that commenced in the early days of his intensive care training in Cambridge, UK with involvement in the liver transplantation program.
He represented St George Hospital, Sydney, on the National Organ Donation Collaborative and was a member of the NSW State Liaison Committee for Organ Donation from 1999-2009.
Director of Nursing - Juliana Celcer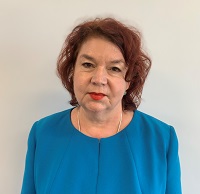 Juliana Celcer oversees the NSW network of donation specialist nurses and coordinators as well as the Donor Family Support Service. As part of the executive team, she provides leadership and direction to support best clinical practice and improvements in organ donation.
Juliana has extensive experience in intensive care, clinical governance and senior health management. She has a keen interest in organ donation and transplantation and was an executive sponsor during the National Organ Donation Collaborative.