Environmental Sustainability Plan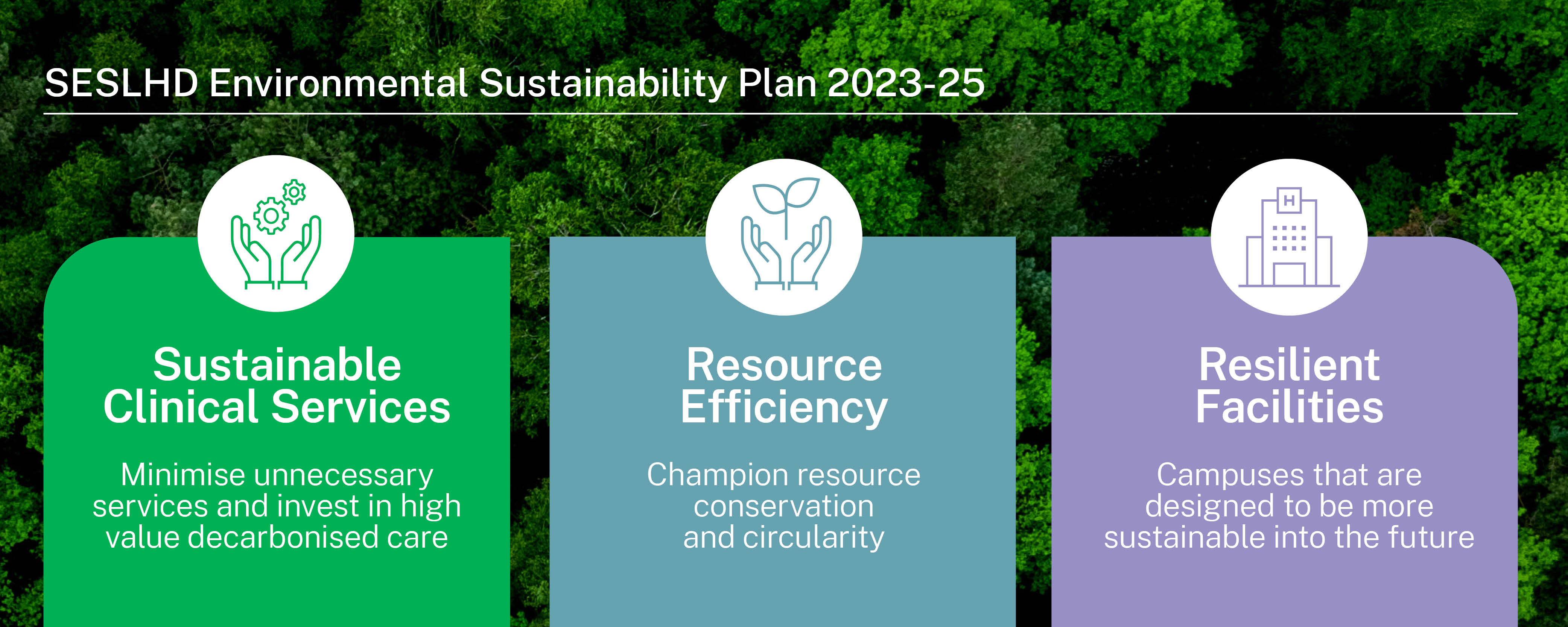 Good health and the environment are closely linked.
Delivering clinical care requires a lot of resources which can impact the environment, so SESLHD is making environmental sustainability part of delivering healthcare.
Our approach is to embed environmental sustainability considerations into the way we deliver care, the resources we use and the infrastructure we deliver it in. Our focus is to create a strong foundation with actionable plans that our staff, patients and the broader community can be involved and contribute to - we encourage you to get involved.
The SESLHD Environmental Sustainability Plan has three foundations Sustainable Clinical Services, Resource Efficiency and Resilient Facilities. Aligning with these are seven focus areas have been selected as they will generate immediate and lasting impact and reflect the views of staff and consumers garnered through extensive consultation. Please explore the focus areas where you will find more detail on our foundational initiatives for the next two years, how they will be delivered and how you can get involved. You can download a copy of the plan here.
Stay informed of our progress by checking back on this site.