Data
Data custodianship approval
For data to leave the district, the SESLHD Data custodian must provide approval. Please find the template within "forms and templates" on the SESLHD research website and note the below process chart. The data custodian approval process is through email. Please ensure that you have data custodian approval BEFORE submitting your SSA.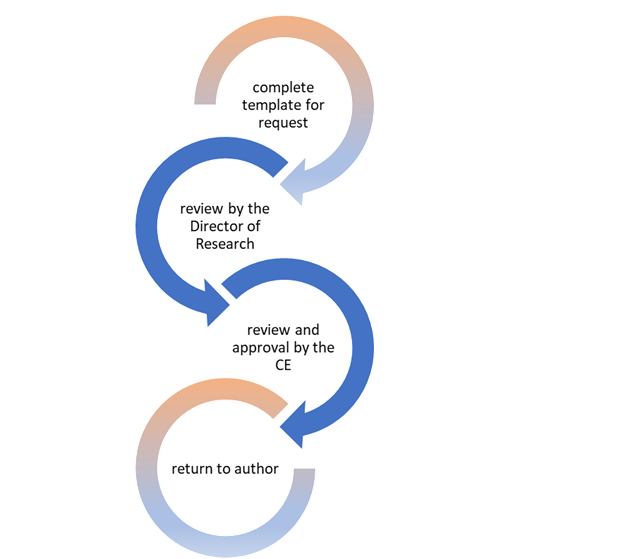 BEFORE completing the template – please consider the status of the data that is intended to leave the LHD. Please ensure you have clarified the status:
Unidentifiable (individual identifiers have been permanently removed and by no means of which specific individual can be identified)
Re-identifiable (All identifiers are removed from the dataset e.g. name, postcode, date of birth), replaced with a code, or are aggregated. Re-identification may be possible if a master copy of data that contains identifiers or master copy of study participants is kept. Please ensure you are clearly identifying who is going to access the master copy and what measures will be taken to ensure its secure storage.
Identifiable The identity of an individual information, or other sensitive information, can be reasonably discerned. Please ensure that the risk and potential considerations such as sensitivity of the information is declared within the request
It is recommended that the request is made as soon as possible within your project planning phase and templates are to be sent to: SESLHD-RSO@health.nsw.gov.au
Please note: failure to provide sufficient detail will render the process longer by requesting further information.
Data must not be stored on personal laptops or external hard drives/USBs. Please only store study data on secure hospital servers or internal non-mobile hospital computers. If data transfer is required, encryption and a suitably secure service must be used.
Specific approval is required to take any individual level patient data off hospital premises, and data must be rendered non-identifiable where possible.
REDCap (Research Electronic Data Capture) is a secure, web-based data capture and data management software tool designed for research purposes. REDCap is the SESLHD HREC's preferred data management software.
For SESLHD researchers, REDCap can be accessed via https://redcap.sesi.health.nsw.gov.au/ or by contacting SESLHD-REDCap-admin@health.nsw.gov.au. Data collected by REDCap is stored on SESLHD servers and has undergone security testing.
Please see the Protocol template on the Guidelines, Forms & Templates page.