Cruise Ship Health Surveillance Program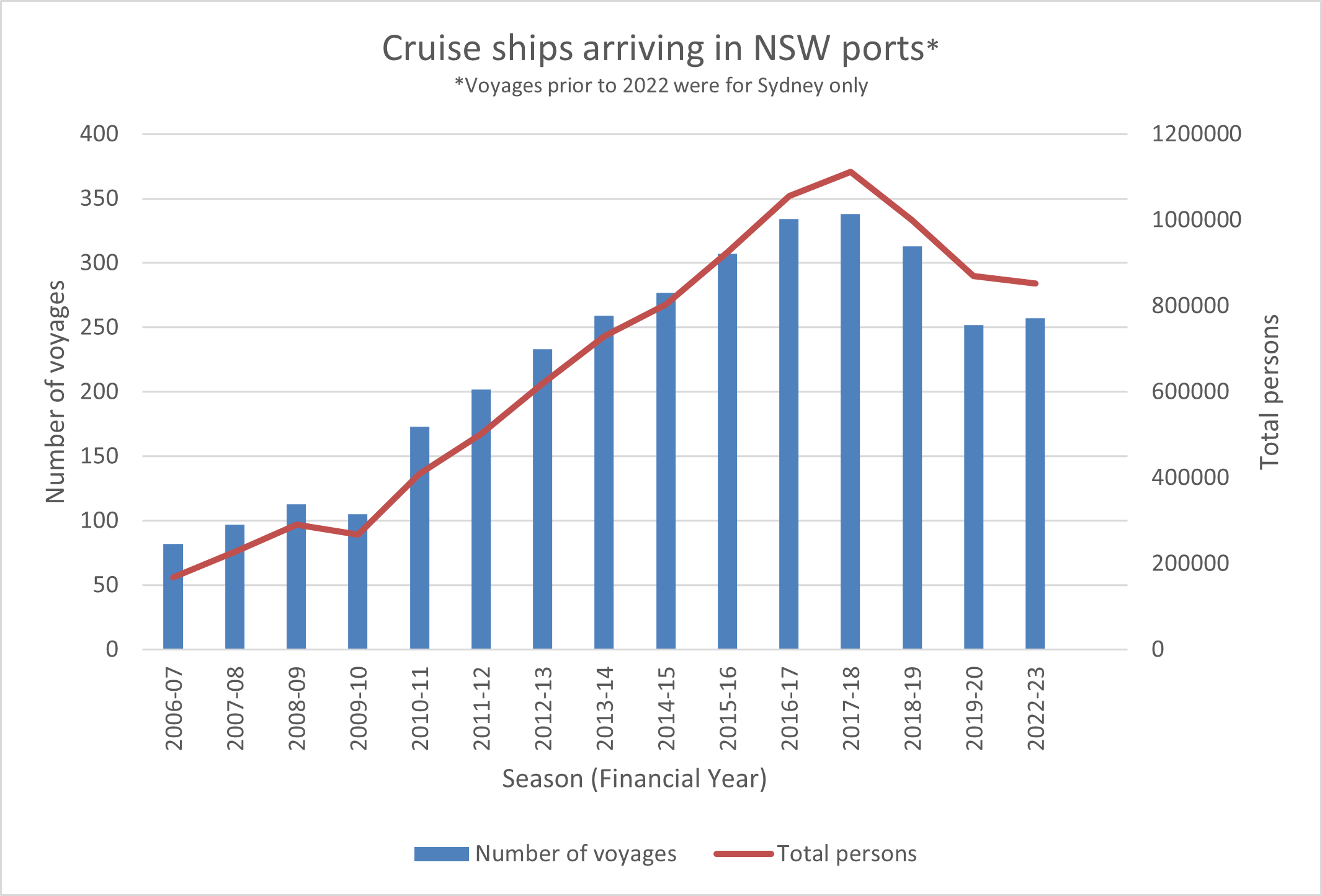 The NSW Cruise Ship Health Surveillance Program works closely with other government partners and the cruise ship industry to improve health surveillance on cruise ships and respond to outbreaks of infectious disease. 
The COVID-19 pandemic saw Australia close its borders to cruise ships in 2020 and 2021. Cruise voyages resumed in April 2022, with the first passenger cruise docking in Sydney on 4 June 2022.  Since the resumption of cruising, enhanced reporting of respiratory and gastrointestinal illnesses on cruise ships has been implemented in Australia.