Network of Women in Emergency Medicine (NoWEM)
NoWEM (Network of Women in Emergency Medicine) started off as a small community of Emergency Doctors celebrating and promoting the advancement of women in Emergency Medicine. Meanwhile we have become so much more. We now welcome anyone who support the cause, of any gender and any background. We have found that the more allies, the stronger the community supporting diversity, equality and respect in our profession, and we know this leads to better outcomes for our patients, our colleagues and our community.
NoWEM is now active in most Australian states and even has a New Zealand wing. We host regular events, where we put an ally in the spotlight and gather to network, to support each other, and to be inspired. We meet in a safe space and whilst always in a relaxing atmosphere, the conversation is usually raw and honest.
I welcome you to join us at one of our events, to contribute to our online blog, or simply to visit the website www.nowem.org and listen to our podcasts, use the resources available to you and sign up for the newsletter. Email us on nowem@sydney.com, or follow us on Twitter (@nowemergmed) or join our Facebook group (www.facebook.com/groups/NoWEM/)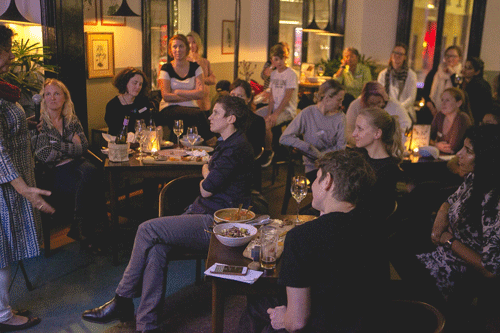 Hopefully see you soon,
Ellen Meyns, FACEM and co-founder NoWEM​